JUANA DIAZ, Mexico, May 10, 2023.- Mexico defeated the U.S. Virgin Islands 3-0 (25-15, 25-14, 25-17) in their second victory at the Girls' U19 NORCECA Pan American Cup in Puerto Rico.
On the last day of the preliminary round, Mexico (2-0) will face United States (2-0) for first place of pool A and to advance into semifinals. The U.S. Virgin Islands (0-2) plays against Costa Rica (0-2) to move into the quarterfinals.
Mexico depended on their serves with a huge 12-3 advantage to come out on top; they also led 31-23 in kills and 5-4 in blocks. Mexico scored 27 points from opponent errors and handed out 19.
Outside hitter Aime Topete led Mexico with 12 points on 10 kills, one block and one ace. Also contributing in Mexico's victory were middle blocker Arieth Marquez with 9 points and opposite hitter Luz Solano with 6 points.
Outside hitter Anna Gillens of the U.S. Virgin Islands led all scorers with 15 points on 13 kills, one block and one ace.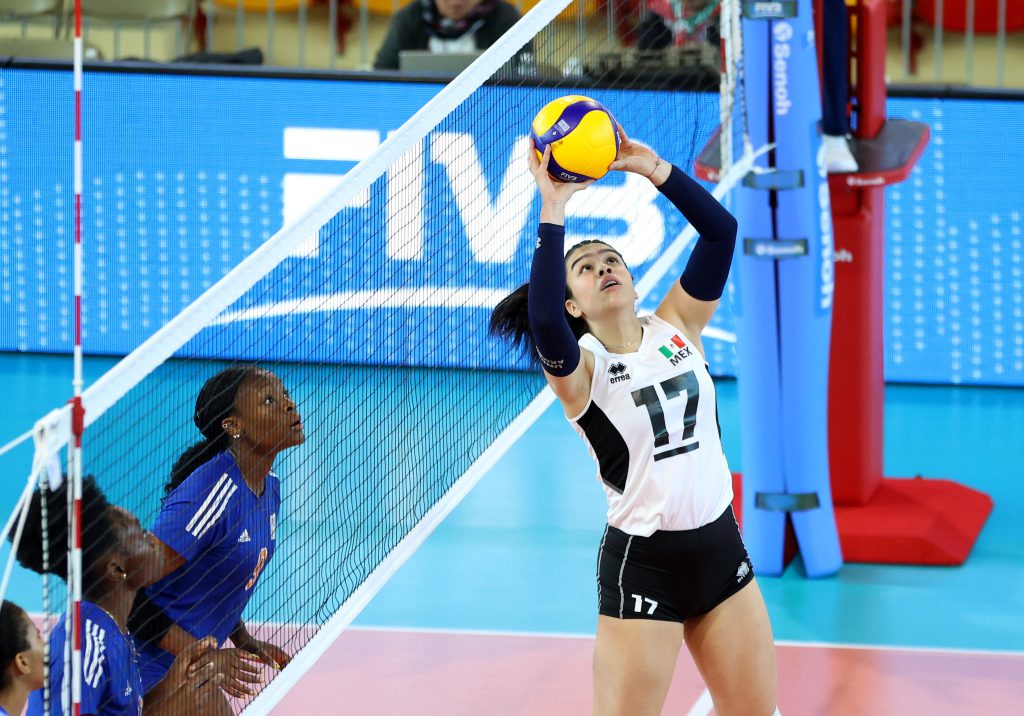 Aime Topete, top scorer of Mexico: "The third set was a bit closer, but I think we did well because we organized what we had planned. Everyone contributed from their position. Tomorrow, we close against the United States and we need lots of concentration, but mostly trust ourselves".
Anna Gillens, top scorer of U.S. Virgin Islands: "We did better today after dropping off the jitters  from the first game, we played better in serving and our defense was working out. As a team we need to focus on our serving and passing, making better decisions in offense and defense to advance into the next round, taking what we do in practice into the game".