TLAXCALA, Mexico, October 11, 2023.- Seven NORCECA teams remain in competition at the FIVB Beach Volleyball World Championship in Tlaxcala, advancing into Thursday's Round of 16.
Watch the 2023 FIVB Beach Volleyball World Championships live on VBTV.
USA's Theo Brunner and Trevor Crabb eliminated an Australian duo and will now face another one from the same country in the Round of 16. They defeated Chris McHugh and Paul Burnett in two sets (21-15, 21-17) on Wednesday and will now meet Thomas Hodges and Zachery Schubert, who overcame Canadians Sam Schachter and Dan Dearing 2-0 (21-16, 24-22).
Another American duo, Andy Benesh and Miles Partain triumphed over Poles Piotr Kantor and Jakub Zdybek in straight sets (21-17, 21-16) and will face Italians Adrian Carambula and Alex Ranghieri in the Round of 16 who beat China's Ha Likejiang and Wu Jiaxinin 2-0 (21-17, 25-23).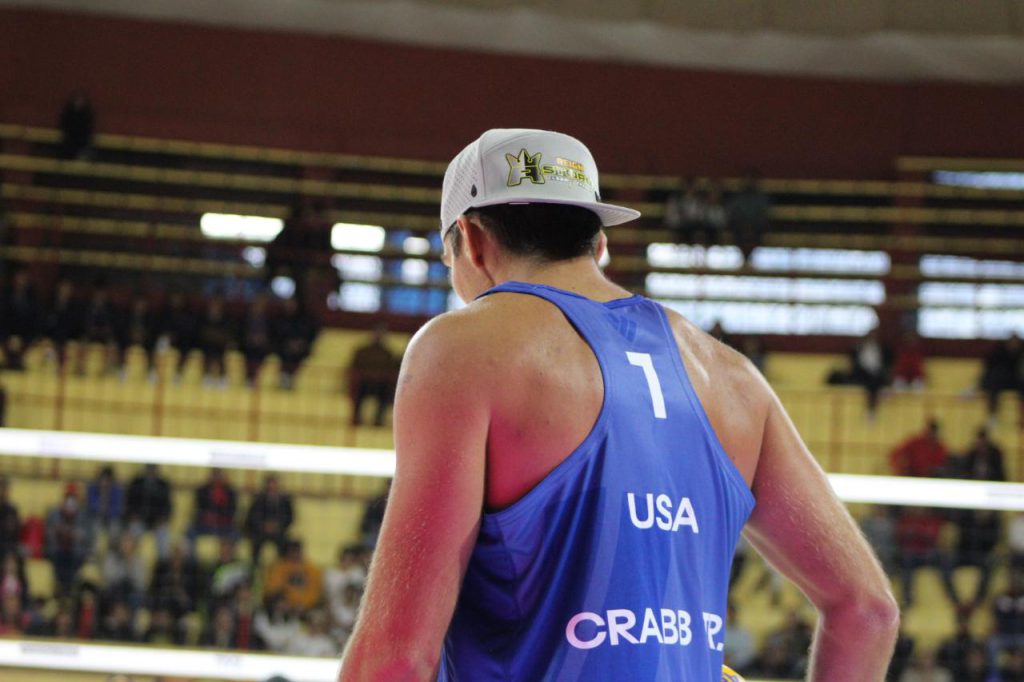 In the women's field, Taryn Kloth and Kristen Nuss of the United States, still undefeated in Mexico, advanced to the next round with a sweep (23-21, 21-12) of Canadians Sarah Pavan and Molly McBain. They will now face Brazilians Agatha and Rebecca.
The United States will have another team in the Round of 16, in Terese Cannon and Megan Kraft, who advanced with a three-set (22-24, 24-22, 15-12) win over Brazilians Andressa Cavalcanti and Vitoria Rodrigues. Their next opponents will be Dutch Raisa Schoon and Katja Stam, who knocked out the European Championship silver medalists, Daniela Álvarez and Tania Moreno of Spain, in straight sets (34-32, 23-21).
Americans Kelly Cheng and Sara Hughes, who overcame the Austrian Klinger sisters Ronja and Dorina in the tie-breaker (27-25, 19-21, 15-9) will face Latvians Tina Graudina and Anastasija Samoilova, who topped China's Jie Dong/Fan Wang 2-0 (21-14, 21-17).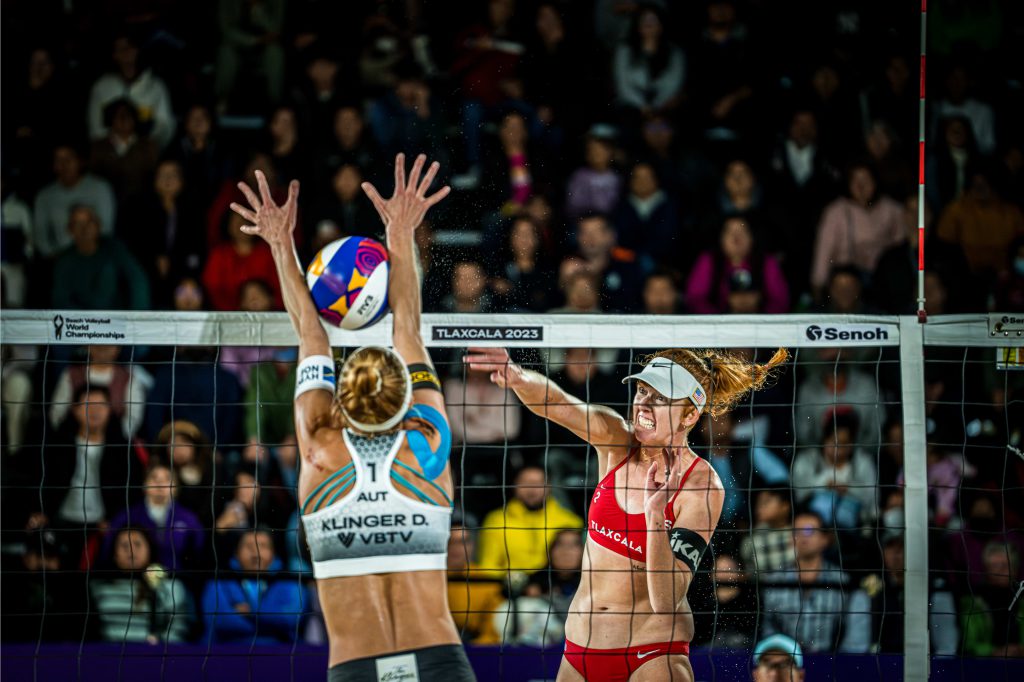 Another American team, formed by Betsi Flint and Julia Scoles, also made it to the Round of 16 with a two-set (23-21, 21-8) win over Czechs Barbora Hermannová and Marie-Sara Štochlová. Their next opponents will be reigning European champions Nina Brunner and Tanja Hüberli of Switzerland, who topped Poland's Jagoda Gruszczynska/Aleksandra Wachowicz in two sets (21-16, 21-14).
Brandie Wilkerson/Melissa Humana-Paredes and Esmée Böbner/Zoé-Vergé-Dépré will meet in the last Round of 16 duel. The Canadians advanced with a sweep (21-17, 21-17) of Finland's Taru Lathi/Niina Ahtiainen while the Swiss knocked out French Lézana Placette and Alexia Richard also in two sets (26-24, 21-16).
The eight Round of 16 duels will be held on Thursday, during the afternoon, in Mexico, with Tlaxcala hosting half of the matches per gender and Huamantla and Apizaco welcoming two encounters each per gender.
Beach Volleyball World Championships – Match Schedule and Results