ROSEAU, DOMINICA. Sept. 21, 2023: St Lucia broke little sweat to beat Saba 3-0 ( 25-7, 25-3, 25-13) to stay top of Pool A of the Eastern Caribbean Volleyball Association( ECVA) Under-23 Women's Championships, here at the Massacre Indoor Facility.
The win gave St Lucia a 2:0 win /loss ratio from as many matches, while Saba has one loss from one match.
St Lucia's Captain- Amalia Louis, was hard on her players for not giving a 100 % throughout the match.
"We didn't play how we ought to… I believe we could have done way better… Our intensity and energy levels dropped in the third set, but I hope that it is just a one -off situation and we give our all in our upcoming matches", Louis lamented.
For Joelyn Robinson, the Assistant Coach of Saba, she viewed the match and participation in the championships, as part of their building blocks for the future.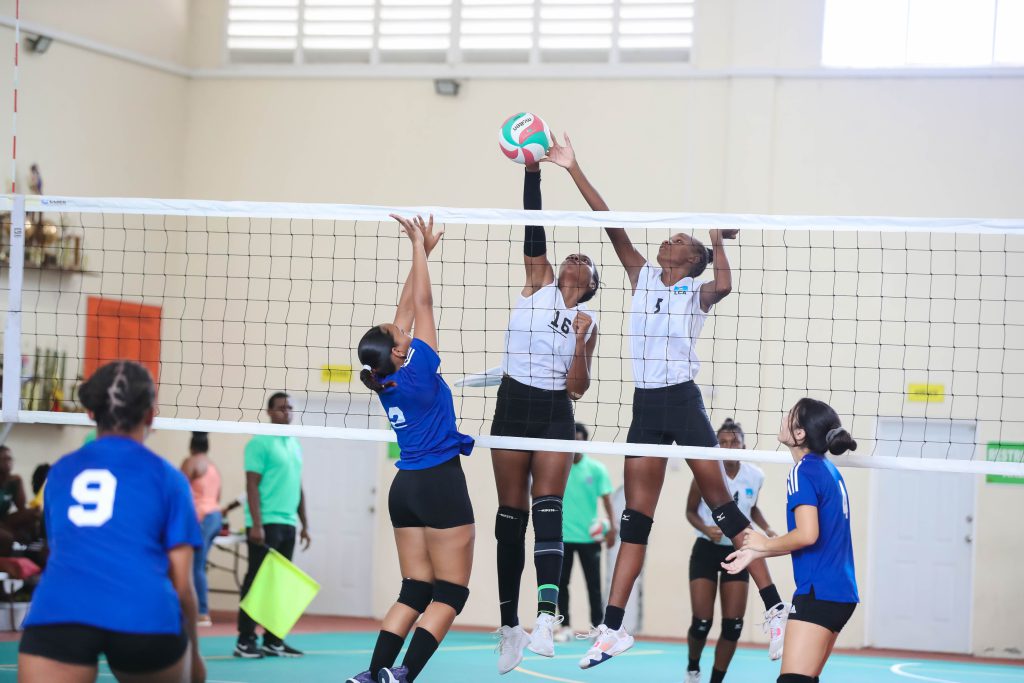 "The team took a while to get warmed , but during the third set we saw them redeeming themselves… We will never say it was a bad game, as it was a learning experience, because the team is very new , having not played in a tournament of this nature for many years… We are here to learn and improve our play, by learning from others", Robinson advanced.
Joining Robinson in praising the team's effort was Kadesha Daniel, Saba's Captain.
Daniel related, " We saw improvements in the team as the match progressed; the girls got rid of the nerves, having not played in a competition of this nature and it show as in third set we were able to improve on our scoring".
Grenada and the British Virgin Islands next play in a Pool B match up.