ROTTERDAM, Netherlands, June 23, 2023.- The U.S. Men's National Team defeated Iran 3-0 (25-22, 25-18, 25-23) for its third consecutive victory in Week 2 of the Volleyball Nations League (VNL) preliminary round in Rotterdam, Netherlands.
The U.S. Men (6-1) return to the court at 4 a.m. PT to face the world's top-ranked team, Poland (5-1).
The U.S. Men finished the match with 13 service aces, registering at least four in each set. Outside hitter Aaron Russell led the way with seven aces, and outside hitter Thomas Jaeschke and middle blocker David Smith each added a pair.
Opposite Matt Anderson and middle blocker Taylor Averill each totaled a team-high 13 points. Anderson had a .500 hitting efficiency with 13 kills and two errors in 22 total attacks. Averill hit a phenomenal .769 with 10 kills and no errors in 13 attacks, adding two blocks and a service ace. Setter Micah Christenson led the team to an overall hitting efficiency of .352.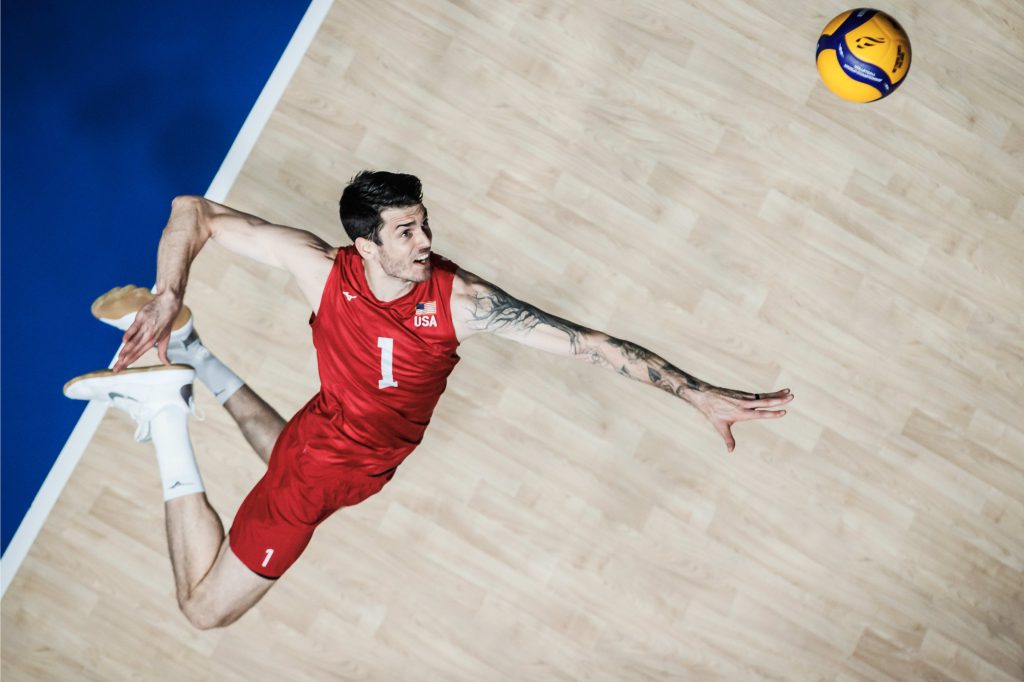 "We practice hard together. These guys are amazing professional volleyball players. They play all year long and they are starters," libero Eric Shoji said about the team's ability to put multiple lineups on the floor and be successful after contributing six digs and four successful receptions. "We are comfortable with anyone going in there and today was a great win."
The U.S. recorded four service aces in each of the first two sets for a 2-0 advantage. Russell served three consecutive aces midway through the second set to extend the lead to seven, 16-9.
Iran jumped out to a 5-2 lead in the third set, but the U.S. responded with four points in a row following a timeout by Head Coach John Speraw. Iran regained three-point leads at 16-13 and 20-17, but the U.S. finished the match on an 8-3 run.
"Iran is a great team. They pushed us in the third set," Shoji stated. "We just wanted to stay with them point by point and catch them at the end, which is what we did."