CHARLESTON, W.Va., USA (Sept. 8, 2023) – The Dominican Republic will play in the semifinals of the NORCECA Men's Continental Championship after beating Puerto Rico on Friday, 3-0 (25-19, 25-21, 32-30) at the Charleston Coliseum and Convention Center.
The Dominican Republic (2-1) will face the United States (3-0) in the first semifinal on Saturday. Puerto Rico will play for fifth place.
The Dominican Republic led the match in attacks (49-41) and blocks (9-7). The teams were tied in aces (3-3). The Dominican Republic scored 21 points on Puerto Rico's errors and gave up 19 points.
Dominican Republic opposite Henry Omar Tapia led all scorers with 18 points on a match-high 16 attacks and two blocks.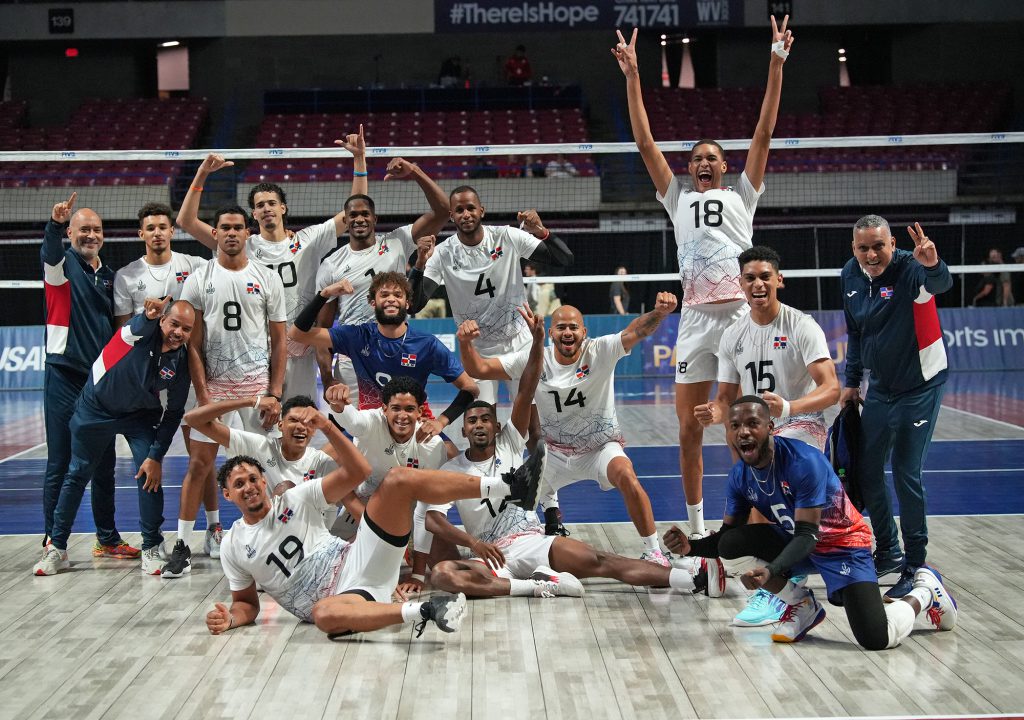 Middle blocker Moises Ortiz and outside hitter Hector Cruz each scored 14 points. Ortiz scored on nine attacks, a match-high four blocks and one ace. Cruz scored on 13 attacks and one block.
Puerto Rico opposite Jamal Ellis led his team's scoring with 15 points on 15 attacks. Outside hitters Tristan Lawrence and Omar Hoyos each scored 10 points.
Dominican Republic Head Coach Jose Gutierrez Sanchez: "For us, this victory is a great achievement. We are going to enjoy this and then we will see what happens."
Puerto Rico Head Coach Oswald Antonetti Cameron: "It is a big disappointment. We thought we should have competed better. They have more experience than us. But I truly thought that we could have competed better. We've got to get our composure back and train tomorrow and play."