SANTIAGO, Chile, October 25, 2023 – Brazil advanced to the final match of the 2023 Santiago Pan American Games with a tie-break victory 3-2 (25-17, 22-25, 27-25, 22-25, 15-13) over Mexico on Tuesday night at the Arena Parque O'Higgins.
Brazil will face reigning champions, the Dominican Republic, in the gold medal match. Both teams are undefeated, with Brazil seeking its fifth title in the history of the Games, while the Caribbean Queens are aiming for their second title.
Brazil hadn't reached a final since 2015 when they lost to the United States in Toronto. Meanwhile, Mexico will compete for their fourth bronze medal in Pan American Games, facing Argentina, who won the bronze in Lima 2019, their only medal in the history of the Games.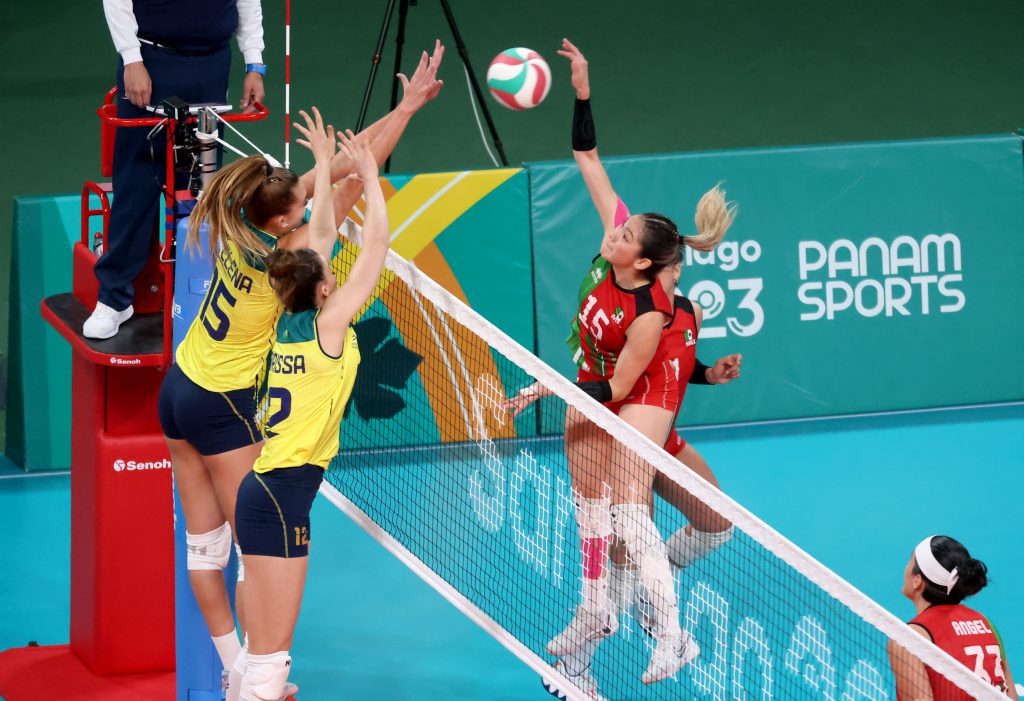 Mexico didn't make it easy for Brazil, especially in the third set when Brazil came from behind with a six-point deficit (8-14) for a dramatic 27-25 win.
In battled fourth set, Mexico lost two set points (24-20) before forcing the tie-break, where the Brazilians were the ones to fail three match points (14-10) before their thrilling victory.
Brazil dominated in blocking, with a significant 20-10 advantage, and committed fewer unforced errors, 34 to 38. Mexico held advantage in attacks, 53 to 50, and in service points, 8 to 3.
Brazilian Sabrina Machado was the leading scorer in the match with 27 points (20 attacks, 4 blocks). Lorena Viezel contributed 17 points in the win, including a match-high of 7 points in blocks, and Maira Basso added 10 points.
Grecia Castro and Karen Rivera led Mexico with 16 points each, and Aimé Topete added 15 points.
Sabrina Machado from Brazil said, "Mexico is a highly skilled team, they play very fast, we know their quality, they have a lot of volume. We had to be patient, we started well in the first set, we had to come from behind in the second and third sets, and I believe that patience was crucial in today's match. Now, we need to lower the adrenaline and study because tomorrow will be a very tough match for us".
Paola Rivera from Mexico expressed, "I'm very excited to be here. We were thrilled to face such a formidable opponent. Brazil has a lot of quality, so we knew it would be very challenging."