QUEBEC CITY, CANADA. September 03, 2023:The United States swept Cuba 3-0 today to advance to the final of the 2023 NORCECA Senior Women's Volleyball Continental Championship at the PEPS' Amphithéatre Desjardins-Université Laval.
Despite a solid effort from the Cuban side, the score was 3-0 (25-12, 25-11, 25-16), with USA dominating in attack points (40-18), blocking (10-5), serving (11-1), but with Cuba making one less error than the United States (14-15).
U.S. opposite Jordan Thompson led scoring with 13 points, followed by teammates Jordan Larson (12) and Dana Rettke with 11 points. Greisy Fine led Cuba with 9 points.
The gold medal match will be held on Sunday evening.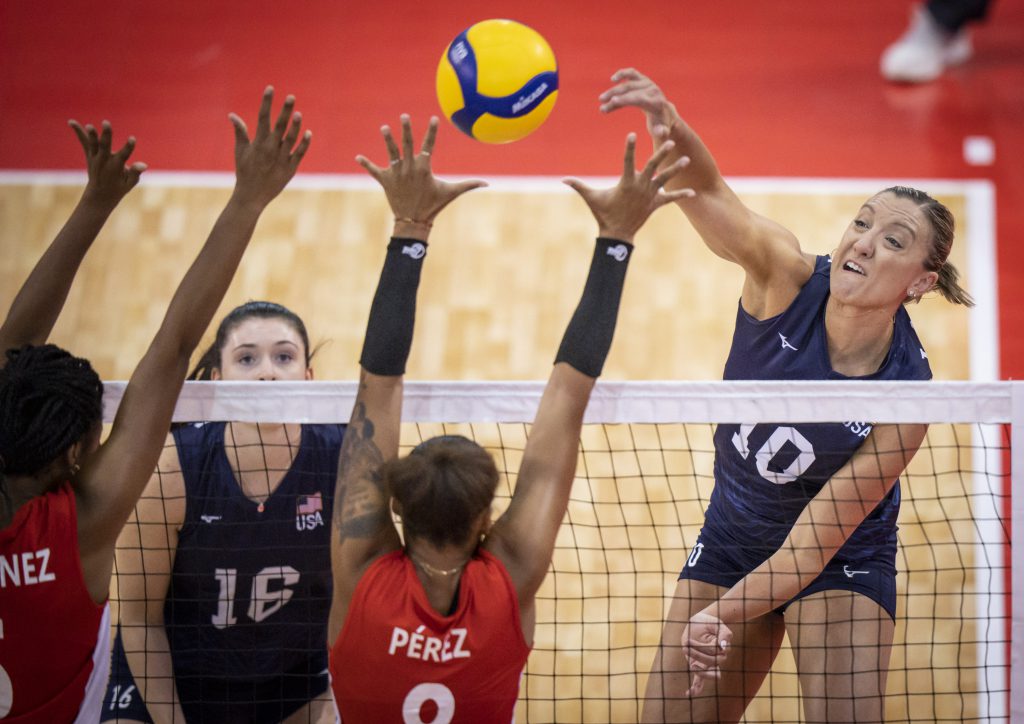 Karch Kiraly, head coach of USA, "Our group was dialed in as far as what we wanted to execute. … We're excited about playing for a gold medal tomorrow. We're feeling we are prepared and are excited to play our fifth and final match tomorrow."
Jordan Larson, player, USA: "We are just trying to get better every day as a team. No matter who is on the side of the net, we're just really focusing on our side and what we can do better. So I think we're prepping and it's good competition to get us ready for what's to come. … We are trying to be as solid and consistent as we can and approaching each day like it's a new challenge."
Osmani García, head coach of Cuba: "We were aware that today's match was going to be uphill because the United States is one of the top four best teams in the world. Nevertheless, as a coach I am glad because we executed things on court that we hadn't accomplished in other matches, such as combinations and aggressiveness. There were rallies in which we put up with the pressure but obviously the United States is a great team. We will keep on focusing on improving our team for what's left in the tournament and the rest of the year."