CHARLESTON, W.Va., USA (Sept. 9, 2023) – The United States started slowly but picked up speed in beating the Dominican Republic, 3-0 (25-22, 25-12, 25-14) in the semifinals at the NORCECA Men's Continental Championship on Saturday at the Charleston Coliseum and Convention Center.
The USA (4-0) will play the winner of the second semifinal between Canada and Cuba in Sunday's gold medal match. The Dominican Republic (2-2) will play the loser of that match for the bronze medal.
The United States led in attacks (43-25), blocks (7-3) and aces (6-3). The USA scored 19 points on Dominican errors while giving up 17.
Outside hitter Garrett Muagututia led the U.S. with 14 points on 11 spikes, on block and two aces. Middle blocker Taylor Averill scored 11 points on six attacks, a match-high four blocks and one ace. Outside hitter Thomas Jaeschke scored 10 points on eight attacks and two aces.
Outside hitter Hector Cruz led the Dominican Republic with 14 points on a match-high 12 attacks and two aces.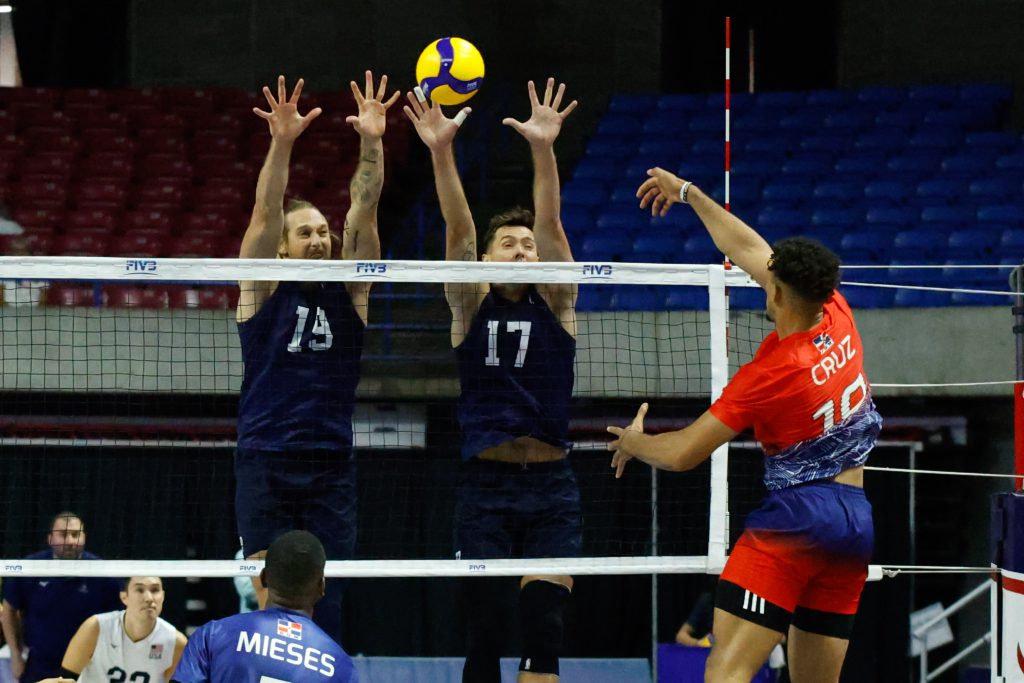 USA Head Coach John Speraw: "I know that we can go to anyone on our bench and have a great performance like we did tonight… We had troubles early in the first set. Their opposite did a really nice job. We didn't line him up as well as we needed to. Late in the set we started to figure that out and then we got better from there."
Dominican Republic Head Coach Jose Gutierrez Sanchez: "It was a very difficult match. The USA is the No. 2 team in the world. The first set was very good for us."