HAVANA, Cuba, June 9, 2023.- The United States will defend their title on Saturday after dominating Canada 3-1 (25-17, 25-21, 21-25, 25-16) in the second semifinal of the Men's U21 Norceca Pan American cup at coliseo Ciudad Deportiva.
Tournament favorites managed to control their neighbors of the north, without despair after falling in the third set. In the next set they improved effectiveness and sealed the game to battle to keep their 2022 title like they did in this same venue against Mexico, absent in this edition.
Canada will battle once again for the bronze medal they won last year after beating Cuba. The local team, with evident progress on their team, will have the Americans on the other side of the net, who they previously beat in the tournament.
The Americans, with eight players with a height over two meters, held advantage over the Canadian team in kills (52-43) and in blocks (10-5), while the opponents dominated in serves (7-3), who committed more unforced errors (31-24).
Its best man, outside hitter Alexander Rottman, with 20 tallies, accompanied by opposite George Bruening (15), and outside hitter Trenton Mose (14). From the opponents with double digits Kaden Schmidt (12) and opposite hitter Brendan Mills (10).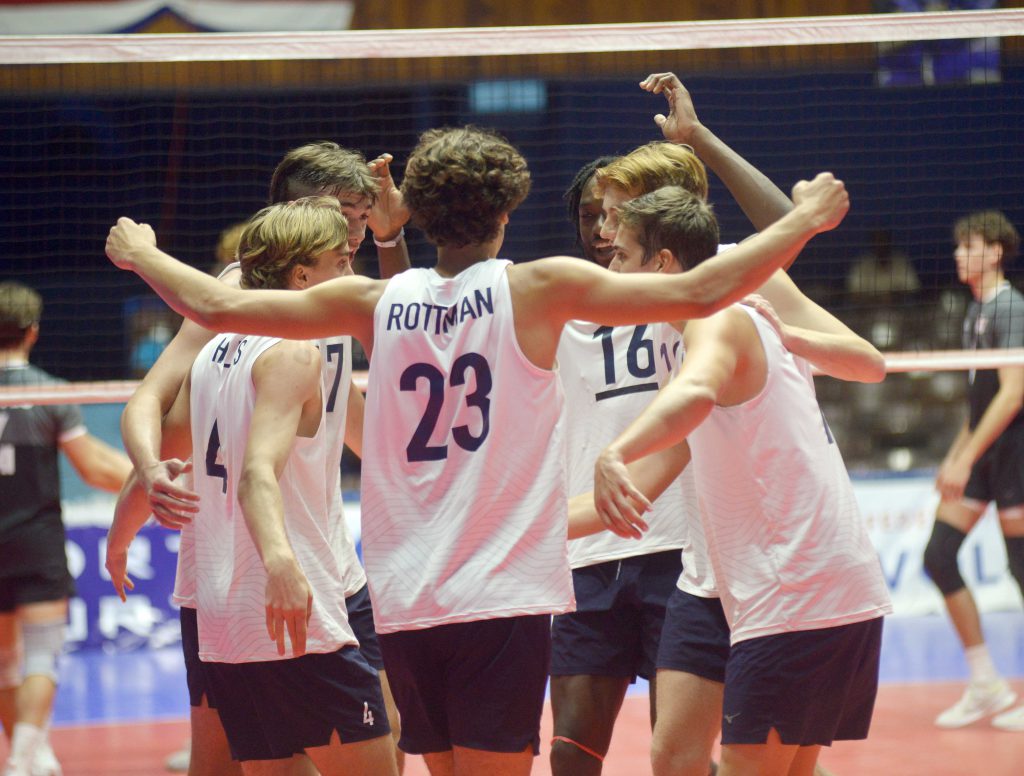 Andy Read, coach of the defending champion, said "we wanted every technical part to work out, but it was our blocking which stood out, I believe we have one of the best blockings in the world in this age-group. When you win two sets to a team, in the third they will always respond and that happened. We then responded in the fourth".
George Bruening, one of the outstanding players of the winning team, said "this semifinal match was a perfect example of good volleyball, things turned out well and we came out to make it all positive in the match. We did a good job in passing and over the net with blocking, and of course the energy we do together as a team".
German Arnd Ludwig, coach of Canada, said "United States had a good match, we played much better in the third, but our opponent knew how to close in the fourth and we couldn't tie the match, despite trying. Tomorrow against Puerto Rico we will battle to win it, just like every match".
Team captain Jacob Sargen said "we prepared for this match, but not always things turn out like you expect them to. We are aware that this wasn't our best performance, but tomorrow we will try to prevail over Puerto Rico. We were hoping for a better match, we committed errors and against a team like the United States you pay the price".