CHARLESTON, W.Va., USA (Sept. 6, 2023) – The USA can look forward to a showdown with Cuba after beating Puerto Rico on Wednesday 3-0 (25-14, 25-18, 25-12) in a NORCECA Men's Senior Continental Championship match at the Charleston Coliseum and Convention Center.
The United States (2-0) will play Cuba (2-0) to determine the pool winner at 7:30 p.m. ET on Thursday. The winner will advance straight to Saturday's semifinal.
The U.S. led Puerto Rico in attacks (43-21), blocks (6-1) and aces (5-1). Each team finished with 21 scoring errors.
U.S. outside hitter T.J. DeFalco was the only player from either team to score in double figures, finishing with 12 points on a match-high 10 attacks with one block and one ace.
The next three U.S. scorers each finished with seven points. Opposite Matt Anderson, who only played the first set, scored seven points on six kills and one ace. Jake Hanes, who played the next two sets at opposite, scored seven points on seven kills.
Middle blocker David Smith scored seven points on five kills and two blocks.
Outside hitter Klistan Lawrence led Puerto Rico with seven points on seven attacks.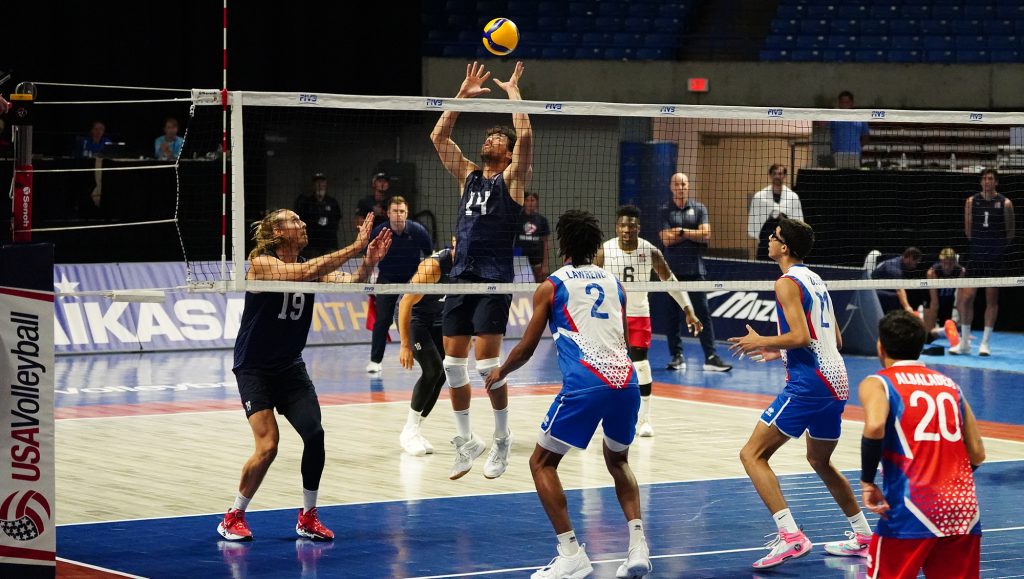 U.S. Coach John Speraw: "We sided out really, really well. I thought Micah Christenson came out and played very, very well. I thought the connections were outstanding. I thought we passed the ball really well. We had some service trouble in the second set. Other than that, I thought we played a really tight match. Cuba is an exceptional team with a ton of power and the ability to score points at any moment with their serve. We'll have to be really sharp in serve-receive again."
Puerto Rico Coach Oswald Antonetti Cameron: "Our team is very young and the U.S. is a world-class team. At some moments we competed well. I thought it was fun to watch for a little bit. Then we started making mistakes. It's tough to keep the concentration when we are overwhelmed by the level. Our players are talented, and they will learn from this.