COSTA DEL SOL, El Salvador, June 22, 2023.- The round of 16 teams that are battling to reach the quarterfinals in the women's beach volleyball tournament of the San Salvador 2023 Central American and Caribbean Games is ready.
After an intense day of competition, with challenging matches, the best ranked teams of each pool are seeded for the knockout round.
Abril Flores/Atenas Gutiérrez of Mexico booked their ticket after defeating the Jamaican duo of Chauna Kelly/Petal Smith 2-0 (21-16, 21-6) in Pool A.
In the round of 16, Flores/Gutiérrez will face Teisha Joseph/Apphia Glasgow of Trinidad and Tobago who prevailed over Grenada in the qualifier match.
In Pool B, Julibeth Payano/Bethania Almanzar (DOM) beat Ana Maria Beltrand/Yaleny Moreno of Colombia (21-18, 21-15) and are ready to face Nelissa Ramirez/Shantell Arnold of Belize.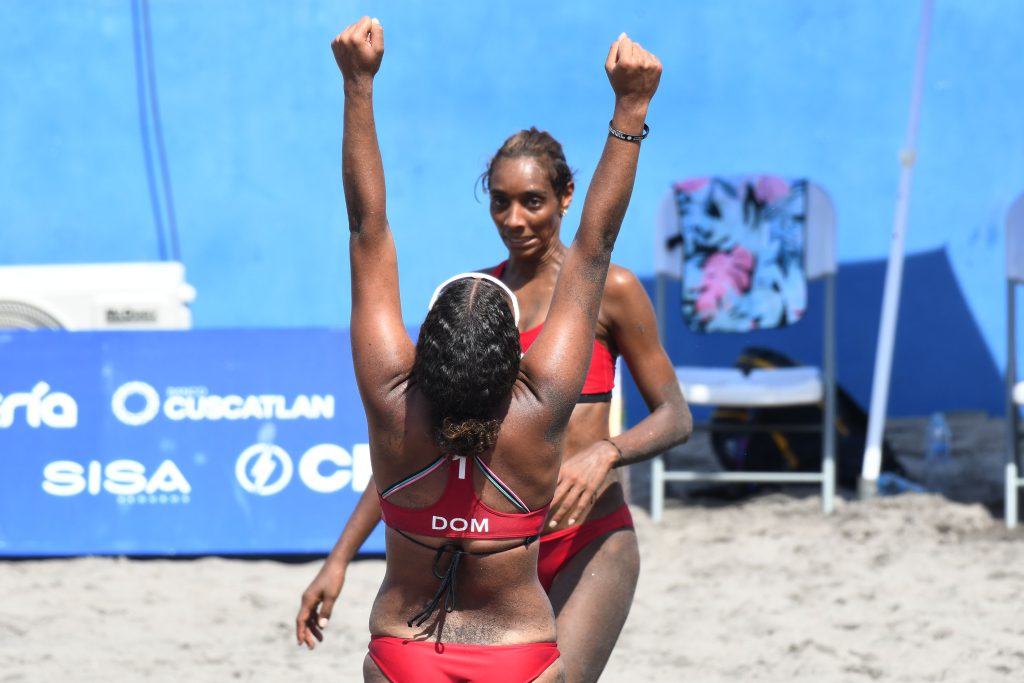 The Central Caribe Sports -CCS- team of Natalia Girón/Estefanie Bethancourt won 2-0 (21-10, 21-10) against Cristina Almeida/Amber Benneth (ISV). Girón and Bethancourt will meet Lisa Leblanc/Megan Calhoun of Bermuda in the eight-finals, they finished third place in Pool B.
Gabriela Brito/Juliennis Regalado (VEN), defeated Nahima Silva/Lolette Rodríbuez of Nicaragua 2-0 (21-13, 21-14) to top Pool D and advance into the eight-finals where they will face Deajra Tulloch/Chlouie Gaetos of Cayman Islands, third in pool A.
Maria Gonzalez/Allanis Navas of Puerto Rico beat Angel Williams/Kianny Araya of Costa Rica 2-0 (21-14, 21-9) for first place in Pool E and face in the round of 16 Ana Maria Beltrand/Yaleny Moreno of Colombia, who ended second place in Pool B.
Cuba's Yenifer Rivera/Amanda Armenteros were first place of Pool F after beating Yvonne Soler/Laura Molina of El Salvador 2-0 (21-17, 21-16).
Cuba will play against Chauna Kelly/Petal Smith of Jamaica, second place in Pool A, while Soler/Molina (ESA) will face Almeida/Benneth (ISV), second in Pool C to move into the round of sixteen.
Silva/Rodríguez (NCA) and Williams/Araya (CRC) will meet in the Central American derby for the round of eight teams, both finishing second place in Pools D and E respectively.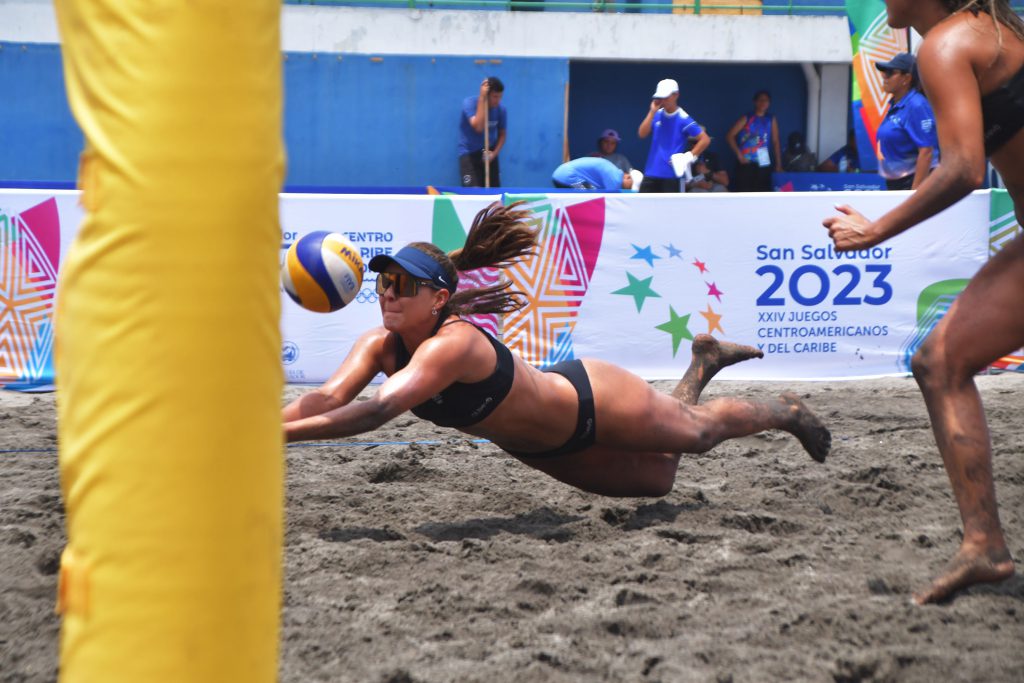 Thursday's results
Flores/Gutierrez MEX 2-0 (21-16, 21-6) Kelly/Smith JAM
Beltran/YAleny COL 0-2 (18-21, 15-21) Payano/Almanzar DOM
Frankel/Tammenga SUR 0-2 Forfeit of team A LeBlanc/Calhoun BER
N. Giron/Betancourt (CCS) 2-0 (21-10, 22-20) Almeida-Anz/Bennett ISV
Wilson/Cuero PAN 2-0 (21-14, 21-8) Edwards/Lewis ANT
Gabi/Juliennis VEN 2-0 (21-13, 21-14) Silva/Lolette NCA
Thornia/Stafford GRN 2-0 (27-25, 22-20) Allen/Lake SKN
Gonzalez/Navas PUR 2-0 (21-17, 21-9) Williams /Quesada CRC
Murillo/Bruhier HON 0-2 (16-21, 14-21) Joseph/Glasgow TTO
Soler/Molina ESA 0-2 (17-21, 16-21) Rivera/Amanda CUB
Ramirez/Arnold BIZ 2-0 (21-17, 21-12) Denila/Neptune LCA
Thornia/Stafford GRN 0-2 Forfeit of team A Joseph/Glasgow TTO
Wilson/Cuero PAN 0-2 (12-21, 20-22) Ramirez/Arnold BIZ
Edwards/Lewis ANT 2-0 Forfeit of team B Frankel/Tammenga SUR
Friday's matches
MEX vs TTO 9:00 a.m. CC
ISV vs ESA 9:00 C2
PUR vs COL 10:00 a.m. CC
CAY vs VEN 10:00 a.m C2
GUA vs BER 1:00 p.m. CC
JAM vs CUB 1:00 p.m. C2
NCA vs CRC 2:00 pm. CC
BIZ vs DOM 2:00 p.m. C2