AGUASCALIENTES, Mexico, April 21, 2023.- Mexican duos of Itzel Vargas/Yeray Vidaurrazaga and Esperanza Albarrán /Susana Torres as well as USA's Geena Urango and Carly Skjodt grabbed two wins on the first day of competition at Aguascalientes 2023 NORCECA Beach Tour on Friday.
The Mexican tandem of Itzel Vargas/Yeray Vidaurrazaga had a strong start in Pool C, winning their two matches of the day in straight sets. First, over Amber Bennett and Cristina Almeida-Anza of the U.S. Virgin Islands 21-8, 21-10 followed by a 21-11, 21-16 against Angel Williams and Ximena Núñez of Costa Rica.
Esperanza Albarrán alongside Susana Torres also managed two important victories in Pool B, topping Yvonne Soler and Laura Molina of El Salvador 21-11, 21-15 and beating Canadians Alison Mckay and Katherine Wuttunee 21-16, 21-13.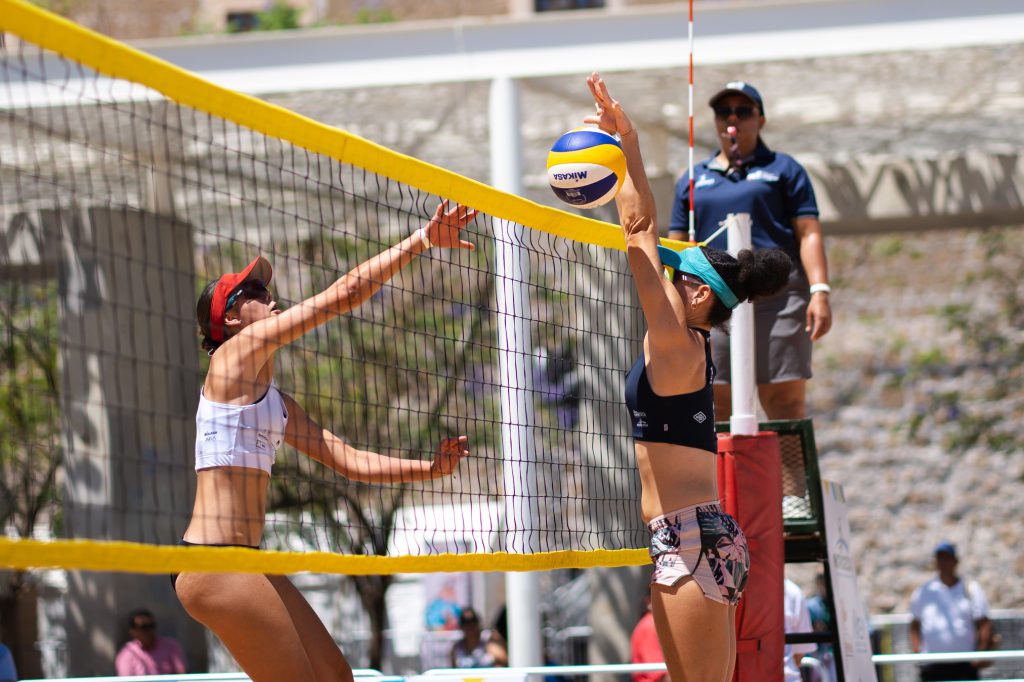 In Pool D, Geena Urango and Carly Skjodt had a well fought debut prevailing over the other U.S. team of Katie Lindstrom and Teegan Van Gunst 21-8, 24-22 and then dominating Canadians Shanice Marcelle and Lea Monkhouse in three sets (21-18, 16-21, 15-13).
Lindstrom/Van Gust and Marcelle/Monkhouse will meet on Saturday in their last pool-play outing, both are 1-1.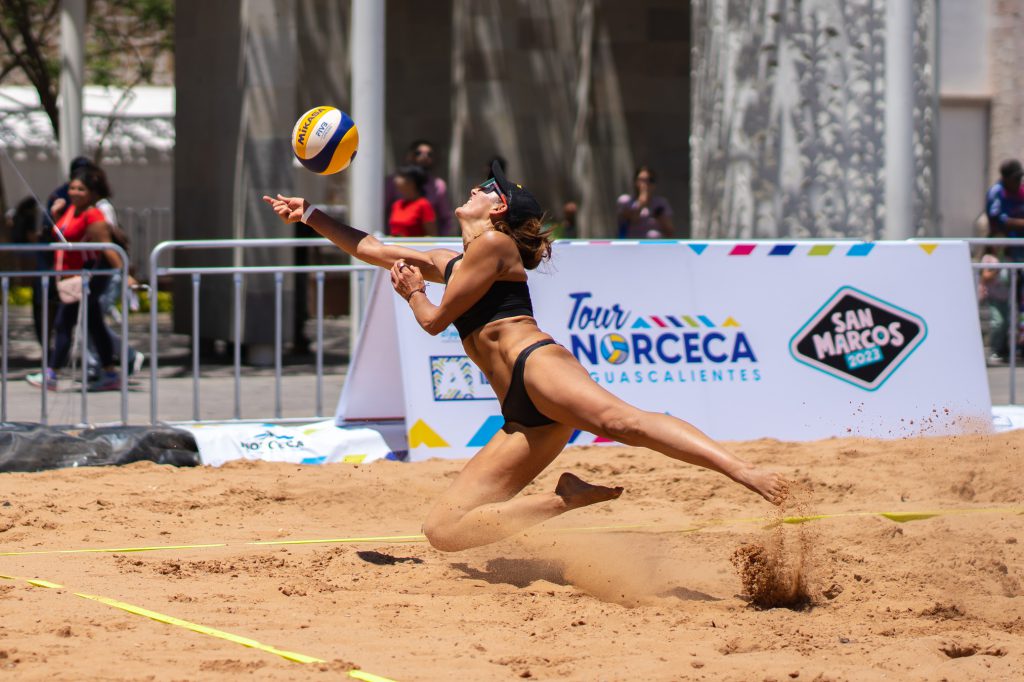 Mexico of Atenas Gutiérrez/Abril Flores and Guatemalans Natalia Girón / Estefanie Bethancourth will decide first place Pool A after picking up one win each against Ileann Powery/ Deajra Tulloch of Cayman Islands.
For the full schedule and results visit Aguascalientes 2023 NORCECA Beach Tour
Pool-play will be completed on Saturday, followed by the quarterfinals and classification matches 9/16.