AGUASCALIENTES, Mexico, April 21, 2023.- Six men duos scored two victories on opening day of the first stage of the 2023 NORCECA Beach Volleyball Tour at Plaza de Armas in Aguascalientes.
The three teams from the host country Mexico lead their pools earning two wins as much as outings on Friday.
Juan Virgen with Miguel Sarabia earned an easy win to Daneil Williams and Fabien Whitfield of Trinidad and Tobago 2-0 (21-11, 21-10) but then took a huge win 2-1 (21-10, 19-21, 15-9) against Canada's Liam Kopp and Arran Chambers to lead Pool A.
In Pool B, Jorge Barajas and Ricardo Galindo had no complications over Armando Guatemala/Franklin Flores of El Salvador 21-11, 21-17 and Jon Isaacs/Eugene Stuart of Bahamas 21-9, 21-16.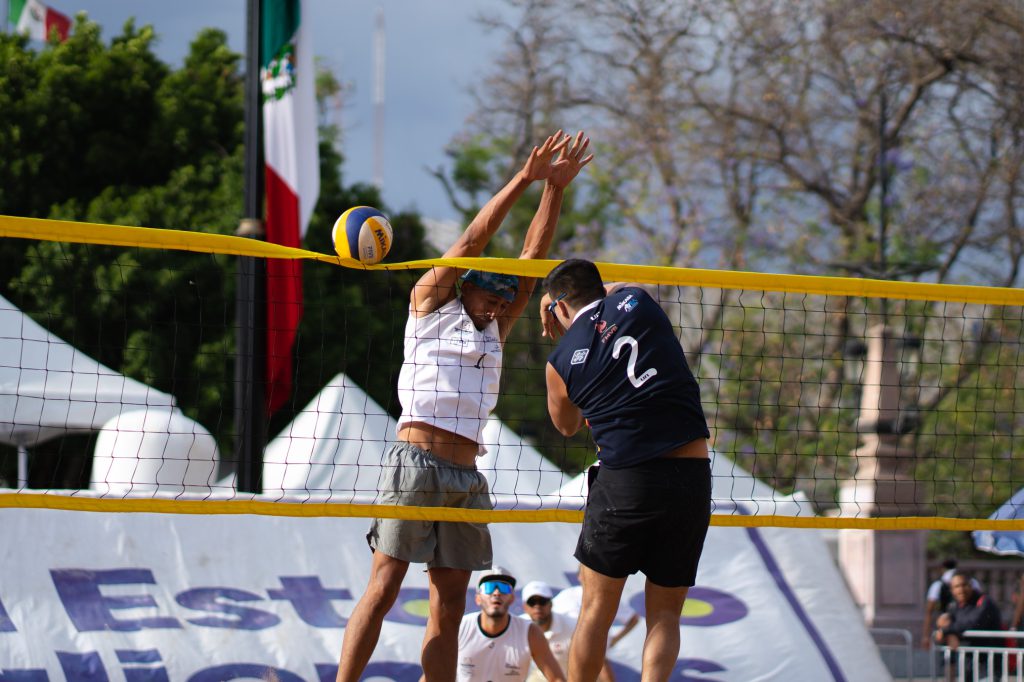 Gabriel Cruz and Isaías Aguirre lead Pool D with a 2-0 (21-11, 21-10) against Bryce Mayer and Robert Cronshaw of the U.S. Virgin Islands, followed by a 2-0 (21-9, 21-12) win over St. Clair Hodge/Shawn Seabrookes of St. Kitts and Nevis.
Other teams dominating in their two outings were Guatemala's Andy Blanco and Luis García in Pool D prevailing 21-13, 21-14 to Isaacs/Stuart of Bahamas and dramatic 21-18, 28-26 to El Salvador's Guatemala/Flores. Blanco/García will face Barajas/Galindo of Mexico for top spot in Pool B.
Both American duos complete the list of unbeaten, Chase Frishman and Cody Caldwell lead Pool C, after obtaining a comfortable 2-0 (21-12, 21-18) win over Daniel Dyner and Jhostin Varela of Costa Rica and recovering from losing the first set to Jake MacNeil and Alexander Russell of Canada by an   exciting 2-1 (16-21, 21-16, 18-16); while Brandon Joyner/Alex Diaz in Pool D beat Hodge/ Seabrookes (SKN) 21-14, 21-12 and was granted a win over Mayer/Cronshaw (ISV) due to an injury.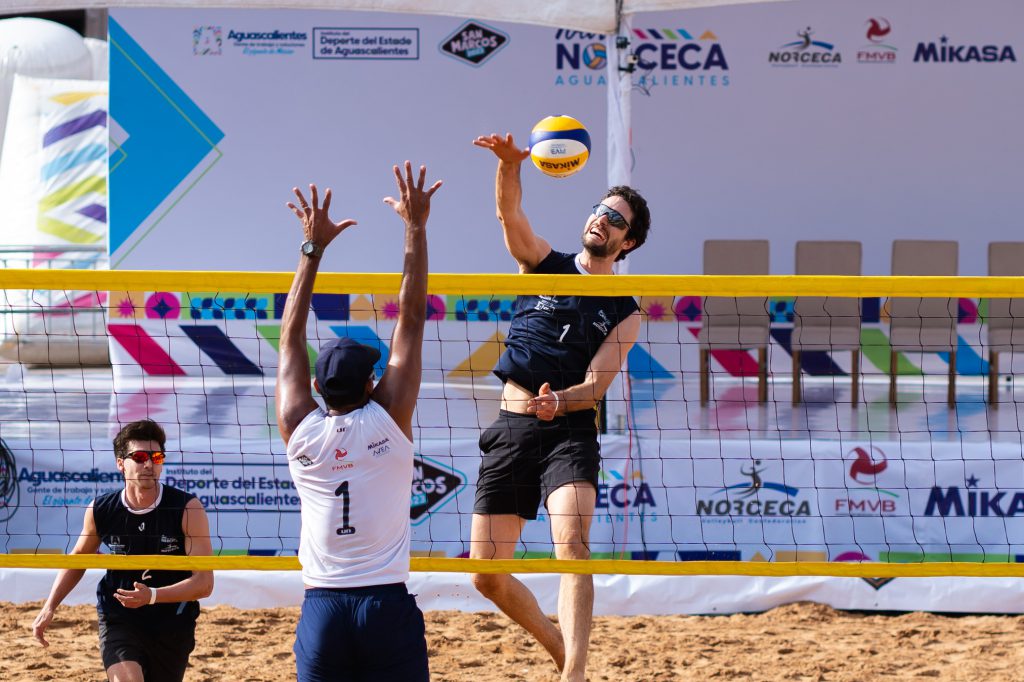 Pool play will conclude on Saturday, followed by the quarterfinals.
For the full schedule and results visit Aguascalientes 2023 NORCECA Beach Tour