GUATEMALA CITY, Guatemala, March 18, 2023.- United States beat Mexico 3-0 (25-23, 25-22, 25-20) to win back to back Boys U19 Pan American title on Saturday in Guatemala City.
United States won their second gold medal in a row undefeated (5-0) against Mexico just like last year; in 2011 they won a bronze medal also over Mexico. This is Mexico's third silver medal in a row and in 2017 they beat Chile for the gold; Mexico ended the event 4-2.
The U.S. held a 47-33 advantage in attacks and a huge 10-4 margin in blocks; both teams scored two points from serves. United States committed 16 unforced errors against 26 from Mexico.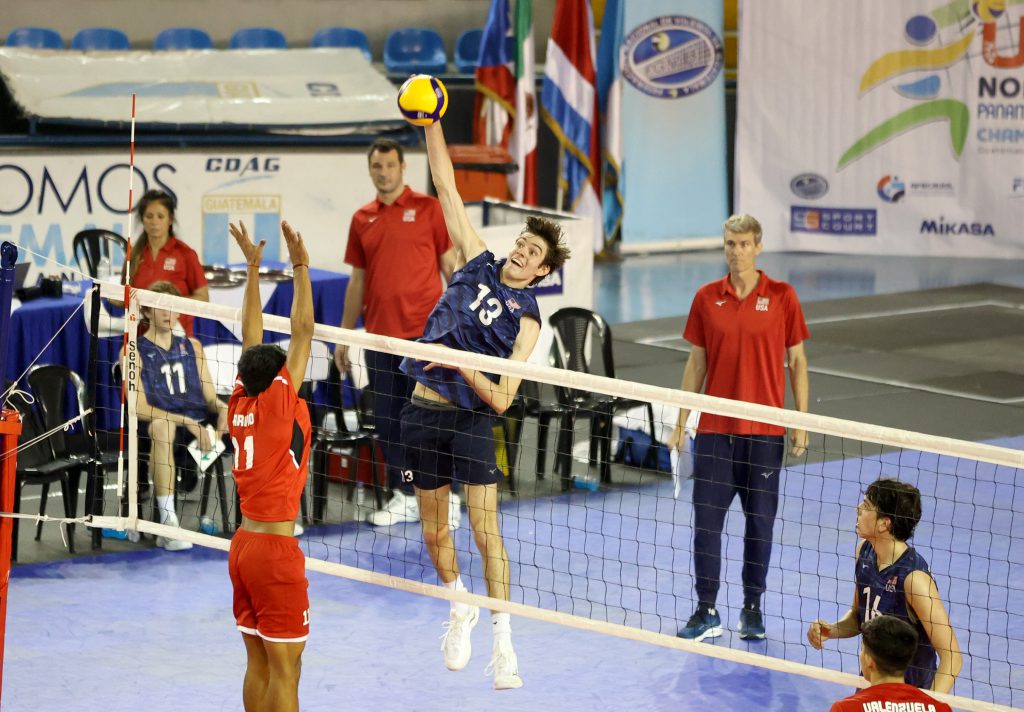 Outside hitter Sean Kelly of United States scored a match-high of 16 points on 14 kills and two blocks. Outside hitter Sterling Foley added 12 points on 9 kills, two blocks and one ace, followed by opposite hitter Finn Kearney collecting 11 points on 10 kills and one ace.
Outside hitter Ines Vargas and opposite hitter Julio Serrano topped Mexico's scores with 12 points each.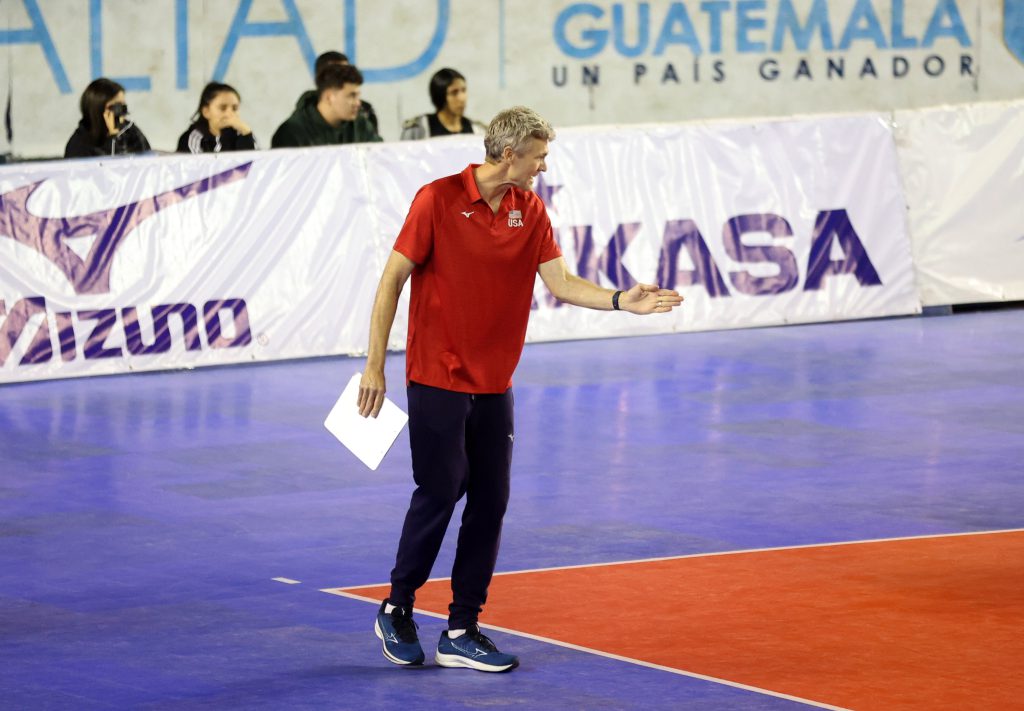 Sean Kelly, top scorer of United States: "I feel amazing being back here in Guatemala, there's a lot of fans supporting us, it's awesome to play with the team again and we felt so connected. We could have been better, but a win is a win. I believe our serving and blocking can still improve".
Matthew Fuerbringer, head coach of United States: "I expected a battle. The change the coach made by putting Vargas (#7) as opposite was really good for his team, gave them a lot of options in offense, they have a great setter with good ball control; they're such a tough team and they don't make mistakes and they battled. I am really proud of my boys, there were a lot of tough moments being close and it got intense, they could've hesitated but instead they went harder and made the plays that mattered".
Oscar Viña, head coach of Mexico: "My team battled and battled, but there was a moment when they couldn't give more, mostly when we reached point 22 in the first two sets they lost energy and in the third at point 18 they couldn't give more. This happens when you face a powerful team like the United States, we need more elements on the team".