GUATEMALA CITY, Guatemala, March 18, 2023.- Tread Rosenthal team captain of the United States earned the Most Valuable Player MVP Award on Saturday after his team won back to back at the NORCECA Boys U19 Pan American Cup title in Guatemala.
Tread Rosenthal received the MVP recognition during the closing ceremony at the Guatemala City Dome. Tread also won the individual award for the Best Setter in the tournament.
Also from team USA, outside hitter Sean Kelley was the First Best Spiker, middle blocker Joshua Aruya the Second Best Blocker and libero Kallen Larson the Best Receiver.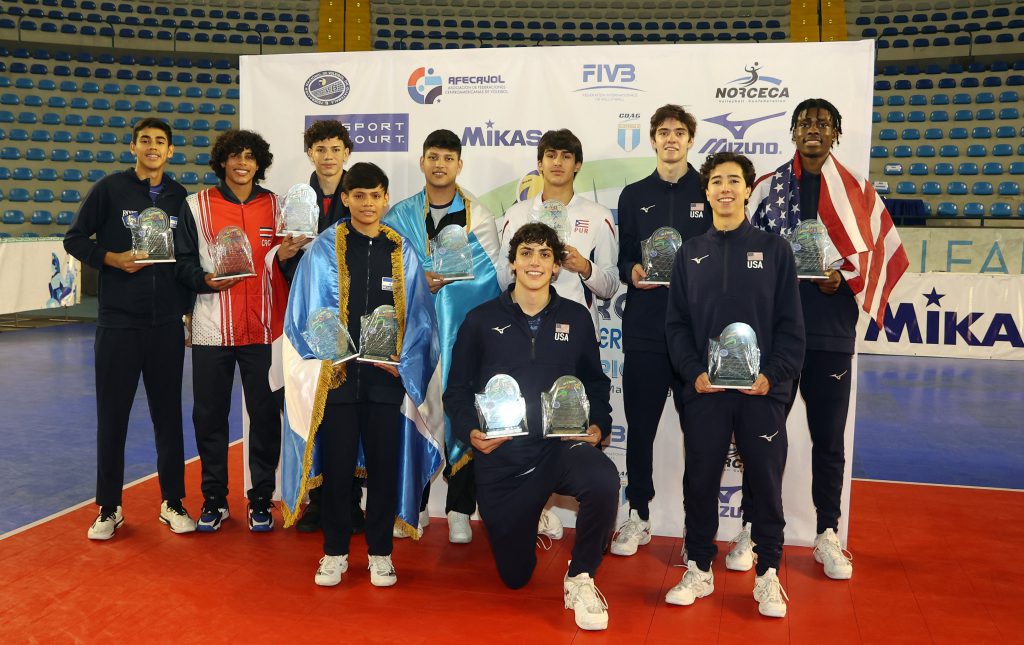 From Nicaragua, libero Osmar Peralta was named the Best Libero and Best Digger of the event, and Angelo Guadamuz the award of First Best Blocker.
The award of Second Best Spiker was handed to outside hitter Franco Roark of Puerto Rico.
Costa Ricans Yulius Brown and Stanley Grant received the Best Opposite and Best Scorer awards respectively.
Team captain of Guatemala Adolfo Rivas was granted the recognition of Best Server.