PUNTA CANA, Dominican Republic, May 6, 2023.- A total of 24 teams from 13 countries will see action starting this Wednesday at the NORCECA Continental Beach Volleyball Qualifying Tournament in Punta Cana, Dominican Republic.
Twelve teams in each gender registered during the preliminary inspections on Tuesday aiming to advance from the preliminary round pool-play that begins this Wednesday at 8:00 am (local time) on the sand courts located in Los Corales beach in Punta Cana.
This Tuesday the Technical Meeting of the Tournament was also held, attended by the Honorable Governor of the province of La Altagracia, Lic. Martina Pepén; Lic. Iván Güilamo, Regional Director of Sports who is also Vice President of the eastern volleyball region as well as President of the Volleyball Association of the province of La Altagracia; Frigate Lieutenant Bido Medina, in charge of the Navy in the El Cortesito area, and Mr. Oscar de la Cruz from the Punta Cana area Tourism Promotion office.
The tournament grants 4 berths per gender for the 2023 FIVB Beach Volleyball World Championship to be held in October in Tlaxcala, Mexico.
18 matches per gender will be held on day one of the event.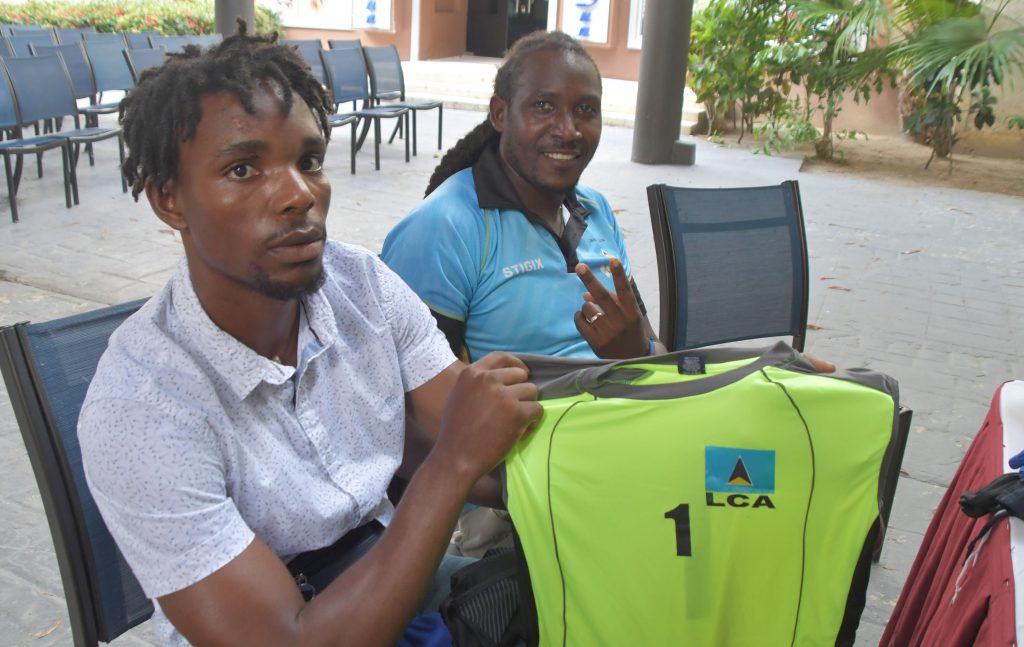 Men's teams:
CAN Samuel Schachter/Daniel Dearing, CRC Danier Dyner/Jhostin Varela, CUB Jorge Alayo/Noslen Díaz, GUA Andy Blanco/Luis Augusto, CAY Jesario Ebanks/Stephen Watson, ISV Garrett Bucklin/Robert Cronshaw, JAM Mark Blake/Javian Smith, NCA Ruben Mora/Dany Lopez, USA Andrew Benesh/Miles Partain, ESA Franklin Flores/Armando Guatemala, LCA Joseph Clercent/Sheldon Descartes, DOM Oscar Martinez/Hayerling Goris.
Women's teams:
CAN Shanice Marcelle/Sophie Bukovec, CRC Ximena Núñez/Kianny Araya, NCA Socorro López/Lolette Rodríguez, ESA Yvone Soler/Laura Molina, ISV Melanie Valenciana/Bailey Foy, CAY Chlouie Gaetos/Deajra Tulloch, JAM Chauna Kelly/Petal Smith, CUB Amanda Armenteros/Yenifer Rivera, PUR Allanis Navas/María González, USA Kelley Kolinske/Haley Harward, GUA Natalia Girón/Estefanie Bethancourth, DOM Bethania Almanzar/Julibeth Payano.