HAVANA, Cuba, June 7, 2023.- Puerto Rico defeated Haiti in straight sets (25-23, 25-12, 25-15) and secured second place in pool A at the U21 Men's Norceca Pan American Cup being held at Ciudad Deportiva Coliseum.
Puerto Rico finished the preliminary round with two victories and one loss, while their neighbors had no wins in three games.
Nevertheless Haiti have shown a lot of fight during the tournament and against Puerto Rico it was no exception, mostly in the first set when they were ahead in the scores.
The difference was that Puerto Rico led (12-0) in serves, but in blocking they were close (7-5) but in attacks Haiti was behind (36-21) .
Opposite Gregory Torres was the top scorer with 13, joined by outside hitters Axel Meléndez (12) and Jamal Ellis (11). On the opponents' side, opposite hitter Estakend Beauvoir scored the most with 8.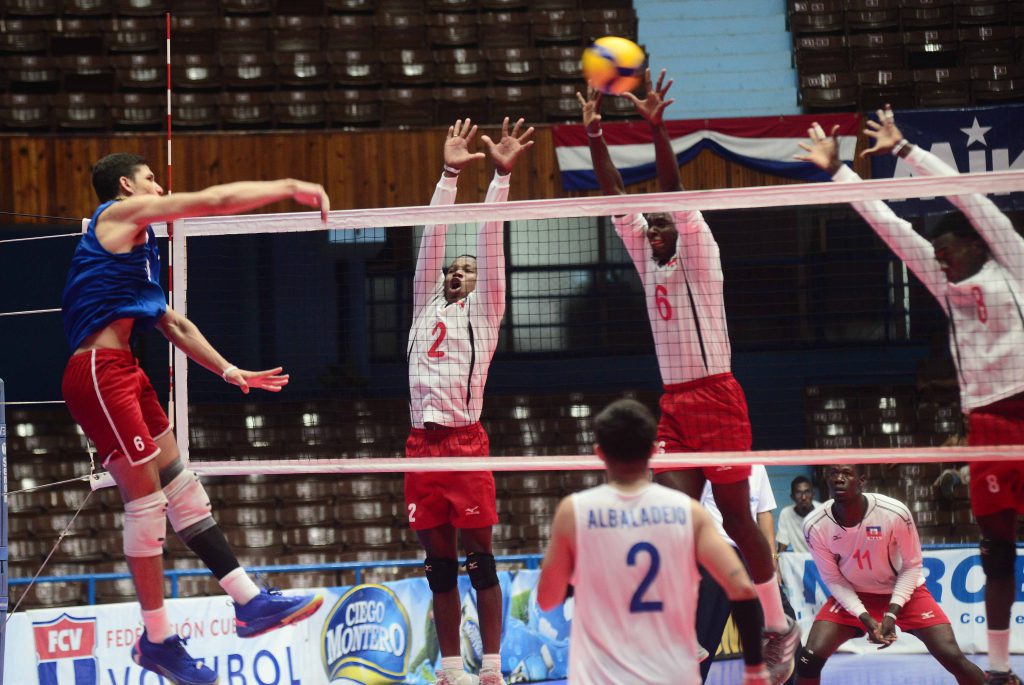 Carlos Rodríguez, coach of Puerto Rico, said "we cannot underestimate Haiti, they have many human resources, and if they keep on working, they will be a powerful team in some years. I had to ask my team to be patient because Haiti is a team that jumps a lot, they attack well long balls and when other team's breakout the systems of others that are better in system, while adjusting there's some controversy in the level of play, but we were able to do so and capitalize little by little".
Team captain Antonio Luis Feliciano said, "it was a great match, Haiti came with a lot of energy for the win, defending well, with surprising attacks, but with perseverance and keeping relaxed we won".
Relis Dieulengy, the leader of Haiti , regretted that as a country they don't have the conditions to practice. "We practice under the sun and on cement, we try to keep up with the competition"