TLAXCALA, Mexico, October 13, 2023.- The women's semifinals of the 2023 FIVB Beach Volleyball World Championships will have an All-American duel and a battle between duos from Brazil and Australia on Saturday in Tlaxcala. The matchups were set at the conclusion of the quarterfinal round of the tournament in Mexico, on Friday.
Watch the 2023 FIVB Beach Volleyball World Championships live on VBTV.
USA's Kelly Cheng/Sara Hughes and Taryn Kloth/Kristen Nuss will open the semifinals at the Tlaxcala Bullring at 18:00 local time (00:00 UTC, Sunday), with Brazil's Eduarda 'Duda' Lisboa/Ana Patrícia Ramos and Australia's Taliqua Clancy/Mariafe Artacho meeting two hours later.
The two quarterfinals held in Tlaxcala ended with American duos on top. In the first of them, Cheng and Hughes gave no chance to Brazilians Tainá Bigi and Victoria Lopes, moving forward with a two-set (21-14, 21-16) win.
Prior to the meeting with the Brazilians, Cheng and Hughes had played in tie-breakers in both the Round of 32 and the Round of 16. In the quarterfinals, the two had a stronger start and took control of the match from the beginning.
In the second quarterfinal match of the night in Tlaxcala, Kloth and Nuss dropped their first set in the tournament, but still walked away with a 2-1 (21-17, 19-21, 15-8) over reigning European champions Nina Brunner and Tanja Hüberli of Switzerland.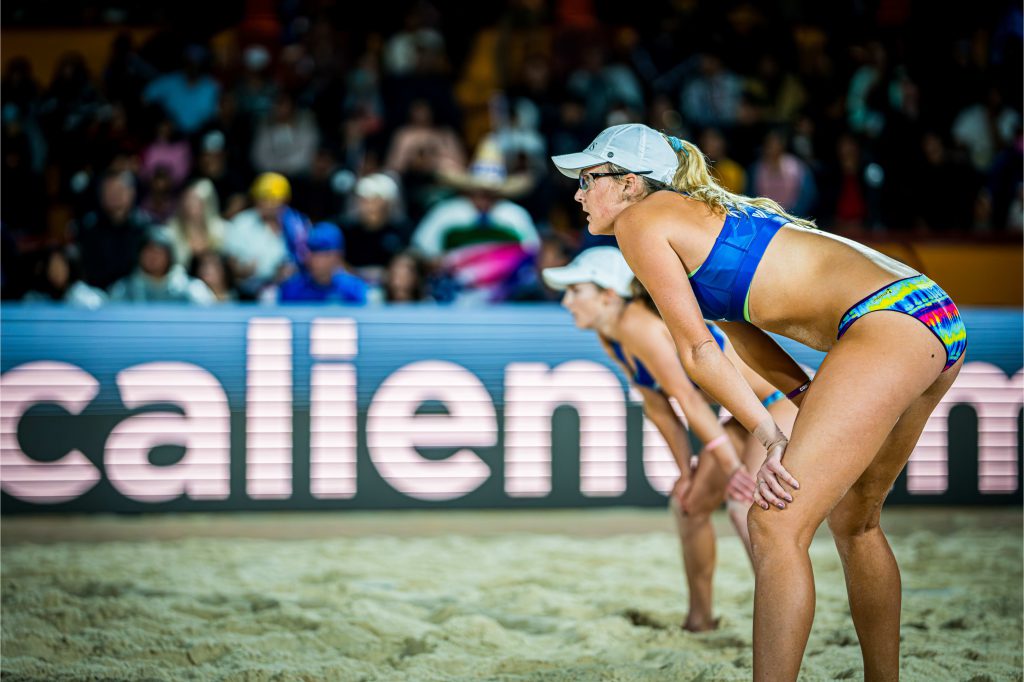 Defending champions Duda and Ana Patrícia get to the semifinals as the only team in the entire tournament to have not dropped a single set yet. In their sixth match in Huamantla, the Brazilians topped Dutch Olympians Raisa Schoon and Katja Stam 2-0 (21-16, 21-16) in the quarterfinals.
Their semifinal opponents, Australians Clancy and Mariafe took bronze at the 2019 World Championship. The Tokyo Olympic silver medalists sealed their return to the semifinals with a sweep (22-20, 21-16) of Canadian Olympians Melissa Humana-Paredes and Brandie Wilkerson in Apizaco.
Beach Volleyball World Championships – Match Schedule and Results