GUADALAJARA, Mexico, August 19, 2023 – Brazil advanced to the final of the XVI Men's Pan American Volleyball Cup after defeating Chile 3-0 (25-23, 25-20, 25-21) in the semifinals.
For Brazil, this will be their first final since 2018 when they lost to Argentina, and they will be seeking their fourth gold medal in the history of the event, their last gold was in 2015. Their opponent will be the winner of the match between Canada and Mexico.
Brazil was superior in attack with 38-29 and in service 4-1, while maintaining a tied blocking at nine points for each team. Brazil committed 25 errors compared to 24 by their opponents, who maintained pressure until point 18 in all three sets, from there onwards, the Brazilians managed to distance with their effective serves.
Darlan Ferreira was Brazil's top scorer with 21 points, and Víctor Almeida contributed 11 points. Vicente Parraguirre scored 18 points for Chile, the only one with double digits.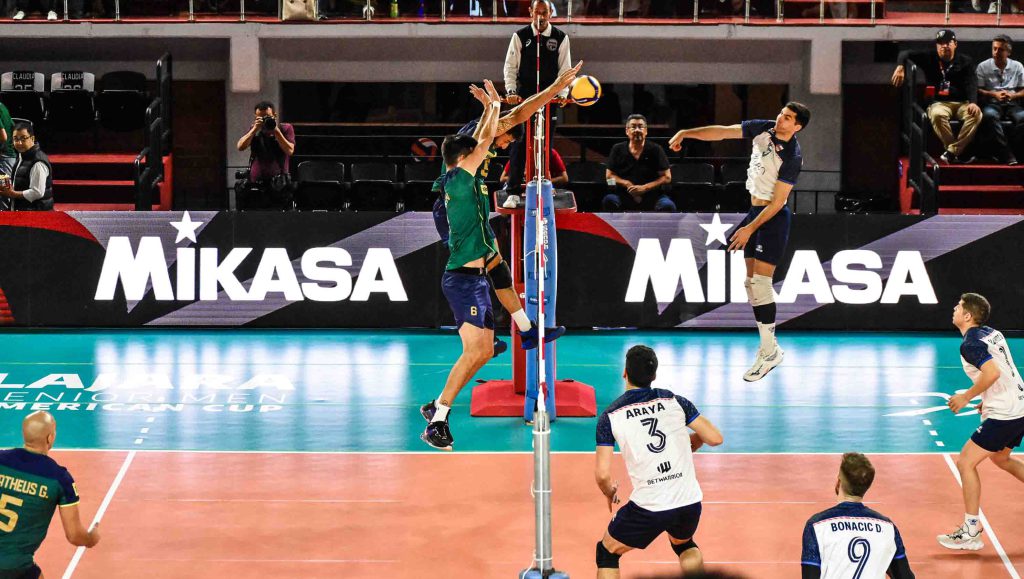 Carlos Schawnke, coach of Brazil: "I am very happy, this team deserved a final, despite winning 3-0, the game was more challenging than the scoreboard shows. Now we have to enjoy that final and go out to win the gold medal. The team is young, and it's normal that they were a bit anxious".
Matheus Goncalves, captain of Brazil: "We are extremely pleased, we achieved one of our goals that we set from the beginning in our training. Now we don't have much time, we'll focus at the hotel, study the other team, and who knows who our opponent will be tomorrow. The crowd supported us a lot today, but we don't know if it will continue like that if we face Mexico".
Daniel Nejamkin, coach of Chile: "I believe we played well in all three sets until points 18-19, and then Brazil showed more quality than us to close the sets. Brazil has a higher level than us, their servers performed well, and that made the difference".