GUADALAJARA, Mexico, August 19, 2023 – Peru defeated Cuba 3-2 (25-18, 17-25, 25-20, 16-25, 15-12) to secure the seventh place in the XVI Men's Pan American Volleyball Cup.
This was Peru's second victory over Cuba in the tournament; in pool-play they won in straight sets, led by team captain Eduardo Romay.
On this occasion, middle blocker Daniel Urueña was the top scorer with 23 points, nine of on blocks. He was accompanied by Sebastián Blanco with 14 points, and Romay added 11.
Cuban Alejandro González was the top scorer of the match with 27 points. Julio Cárdenas and José Suárez also contributed with 18 and 17 points respectively.
Cuba dominated in attacks 70-51 and in service points 5-2. They tied in blocking points at 9, while Peru capitalized on their opponent's 36 errors, compared to only 16 committed by Peru.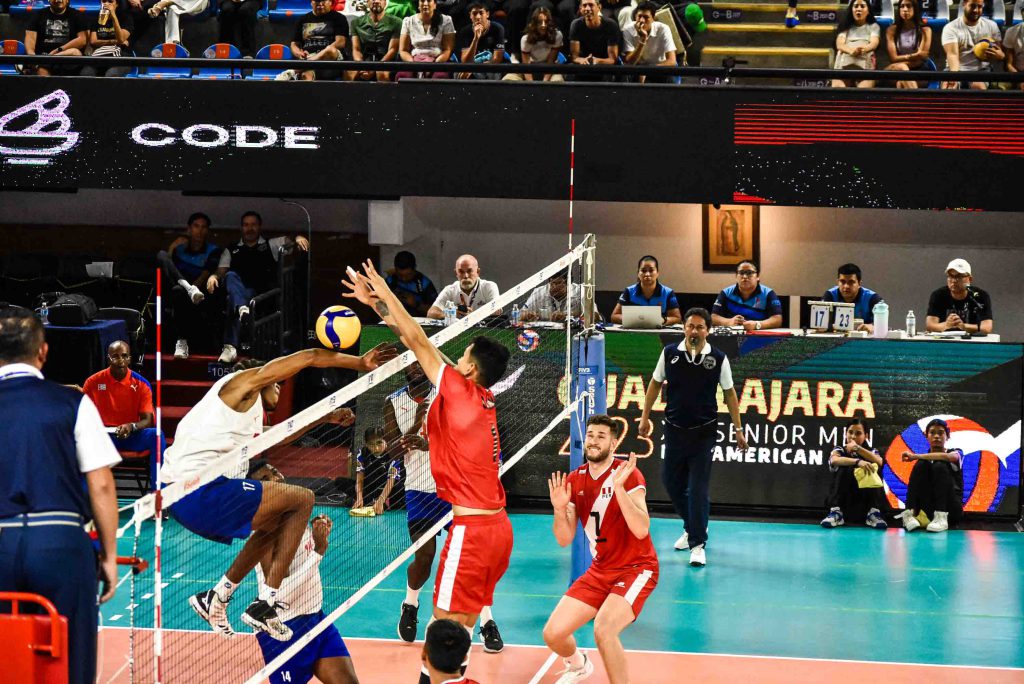 Juan Carlos Gala, coach of Peru: "We have been improving, it's been three years of competing in the Pan Am Cup and each year we climb one step higher. The team performed well today, and we are satisfied with the goals we achieved. The team has been growing since the start of the competition. Now, we will review and work on the areas where we have deficiencies."
Eduardo Romay, captain of Peru: "Facing Cuba again was very challenging because they wanted to make up for the defeat in the group stage. It was really nice to be able to win against them and improve our position from last year, where we finished eighth. It might not seem like much, but it's thanks to the work we've been doing. Now, as we head to the South American Championship, we'll meet Chile and Colombia again, and that's the goal now".