SANTIAGO, Chile, October 22, 2023.- Brazil captured its second win at the Pan American Games Santiago 2023 beating Argentina 3-0 (25-13, 25-20, 25-18) on Sunday at Arena Parque O'Higgins.
Brazil is unbeaten in Pool A while Argentina has one win and one loss. The preliminary round finishes tomorrow with Brazil (2-0) facing Puerto Rico (1-1) and Argentina (1-1) against Cuba (0-2).
Brazil prevailed with a huge 43-28 advantage in attacking points and 11-2 in blocks. Both teams scored two aces and committed 19 unforced errors.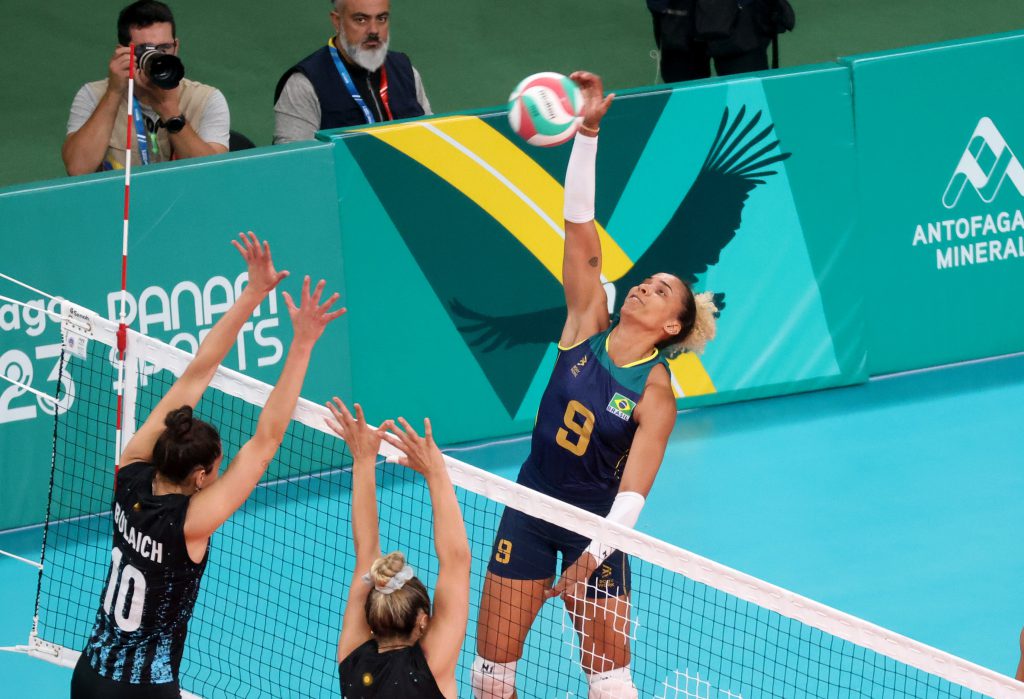 Three Brazilians scored double figures, led by Sabrina Machado with 15 points (14 kills, one block), followed by Maiara Basso with 10 points (9 kills, one ace) and Lorena Viezel contributed 10 points (6 kills, 3 blocks, one ace).
Maria De La Paz Corbalan was Argentina's leading scorer with 11 points all on kills. Dalma Nicole Perez followed with 9 kill points.
"This was a very different match because these are teams that are in the process of forming, we're all rookies, and we all need to have the same pace in the game. I think we were able to assess the match, feel how the girls over there were doing, and finally, we were able to get started a bit and then we could be more relaxed" said Brazil's middle blocker, Lorena Giovana.
Opposite player María De La Paz from Argentina said, "We knew that Brazil was a tough opponent, and we tried to give our best in the match. It worked out for us at times, but at other times, it didn't. So, we're preparing for tomorrow, continuing to do our best in this tournament to represent Argentina at its best".