SANTIAGO, Chile, October 22, 2023.- Puerto Rico claimed their first win after beating Cuba 3-0 (25-20, 25-16, 25-18) in Pool A at the Women's Volleyball Tournament of the 2023 Santiago Pan American Games at the Arena Parque O'Higgins.
Puerto Rico improved their record to 1-1, taking a significant step toward advancing into the next round of the event. Cuba, on the other hand, is still without victories (0-2).
On the last day of the preliminary round, Puerto Rico will play against Brazil and Cuba goes up against Argentina.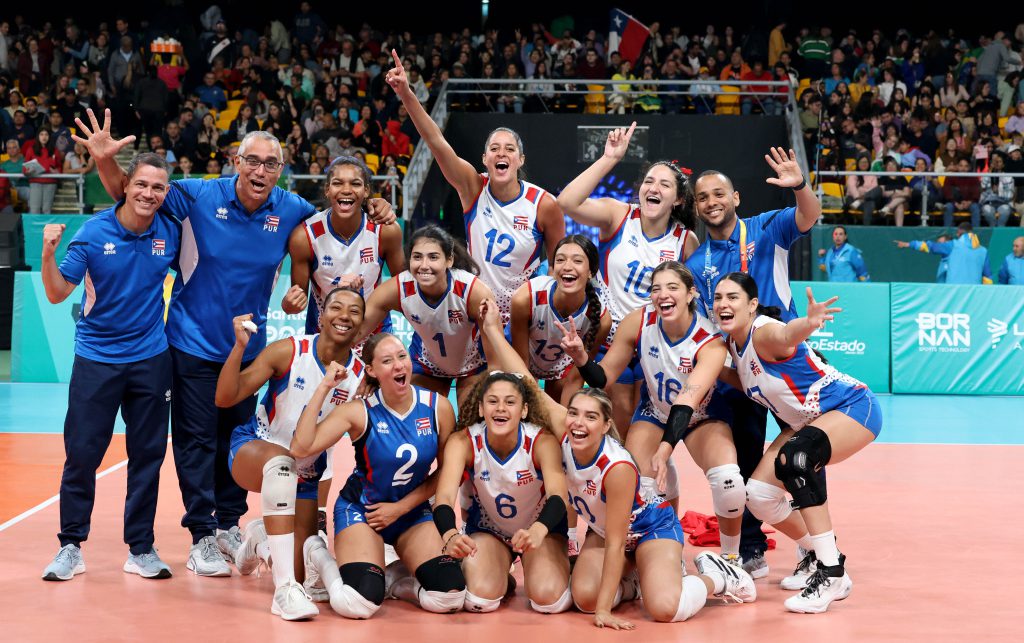 Puerto Rico outperformed Cuba with a 44-32 advantage in attacks and a slight 2-1 margin in direct service points. Both teams tied with seven points in blocks. Puerto Rico capitalized on 22 points from Cuba's errors while conceding 14.
Outside hitter Stephanie Rivera led Puerto Rico with 13 points, on 10 attacks, two blocks, and one ace. Middle blocker Neira Ortiz contributed 12 points, including 9 from attacks and three from blocks.
On Cuba's side, outside hitter Ivy Vila led with 10 points, all from attacks.
Stephanie Rivera, Puerto Rico's top scorer, said, "We stayed united; today there was better communication than yesterday, and we were able to achieve our goal of winning with good passes and minimizing errors. Our defense stopped Cuba from scoring; we upset their plays because they didn't know where to attack. We hope to do a good job against Brazil, our next opponent, hoping for victory".
Cuba's top scorer, Ivy Vila, explained, "Puerto Rico defended better than us, and we couldn't make a comeback; you must be mentally strong against a team that defends so well. Tomorrow we must go out to win, fighting for every point".