SANTIAGO, Chile, November 4, 2023.- Brazil claimed the Pan American Games gold medal defeating Argentina 3-0 (25-23, 25-13, 25-22) in the final of the Men's Volleyball tournament at the 19th edition of the Games Santiago 2023 that concluded on Saturday at the Arena Parque O'Higgins.
This is Brazil's fifth gold in the history of the Pan Am Games and the first silver medal for Argentina. The last time Brazil won the Pan Am Games title was twelve years ago in Guadalajara 2011.
Brazil outperformed Argentina 40-31 in kills, 6-5 in blocks, and 7-1 in service points. Brazil committed one less error than Argentina (21-22).
Brazil's top scorer was the middle blocker Judson with 13 points on 10 kills, 2 blocks, and one ace. Opposite hitter Darlan added 12 points on 10 kills and 2 aces, while Adriano contributed 9 points on kills.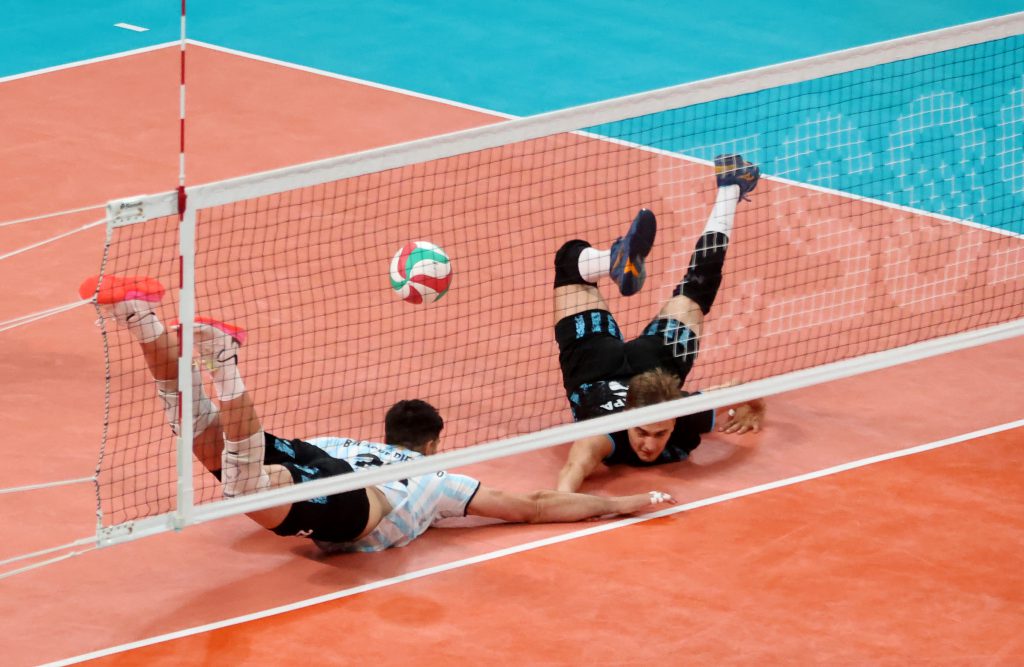 Argentina's captain, Facundo Conte, led his team with 13 points, on 10 kills and 3 blocks, joined by opposite player Bruno Lima with 11 kill points.
Brazil won the first set coming from behind (16-19) in a tight finish. In the second set, Brazil quickly surged to a 5-0 lead, with effective attacks and capitalizing on Argentina's errors. Brazil once again prevailed in the third set, sealing the victory in consecutive sets.
Giuliano Ribas, the coach of Brazil, spoke after the victory, "The guys were spectacular from the first day they showed up back in Brazil. They understood the proposal despite the limited time. They were fully aware that they would have to give their best in this short training period we had. This championship is for them to launch into a deeper and longer-term evaluation so that we can shape the future of Brazilian volleyball with these talented youngsters. They understood it, took on the responsibility, and gave their all. There was no lack of commitment; they came together, and the coaching staff as well. We had little time, but we did quality work here in Santiago".
Argentina's coach, Martin López, indicated "It's very difficult to make an assessment at this moment. It would have been fantastic if we had played as we did in the first set. We knew we didn't have control of the match; we are a young team, young in every way. The amount of training, the mix of players, three of them continuing to write the history of volleyball in Argentina's national team and others who are just starting to write it now. We must value this. In fact, I am happy; we cannot maintain this last image, but we can with our performance in the first set and throughout the tournament. Here we faced challenges, we fought, and that is the most important thing".