SANTIAGO, Chile, November 1, 2023. – Brazil won a five-set thriller 3-2 (25-23, 25-16, 18-25, 25-27, 18-16) against Cuba, locking a direct berth in the semifinals of the Men's Volleyball tournament at the Santiago 2023 Pan American Games.
With three victories, Brazil claimed the top spot in Pool A and a direct ticket to Friday's semifinals. Cuba, with 2-1 record, will compete in quarterfinals on Thursday.
Brazil scored 37 points from Cuba's errors while conceding 30. Cuba held a slight edge in every skill of the game, attacks (60-59), blocks (11-10), and service points (6-5).
Brazilian opposite hitter Darlan led all scorers with 29 points (27 attacks, one block, one ace). Also contributing to the victory were outside hitter Honorato with 13 points (8 attacks, two blocks, three aces), as well as middle blocker Judson and the outside hitter Adriano, each with 12 points.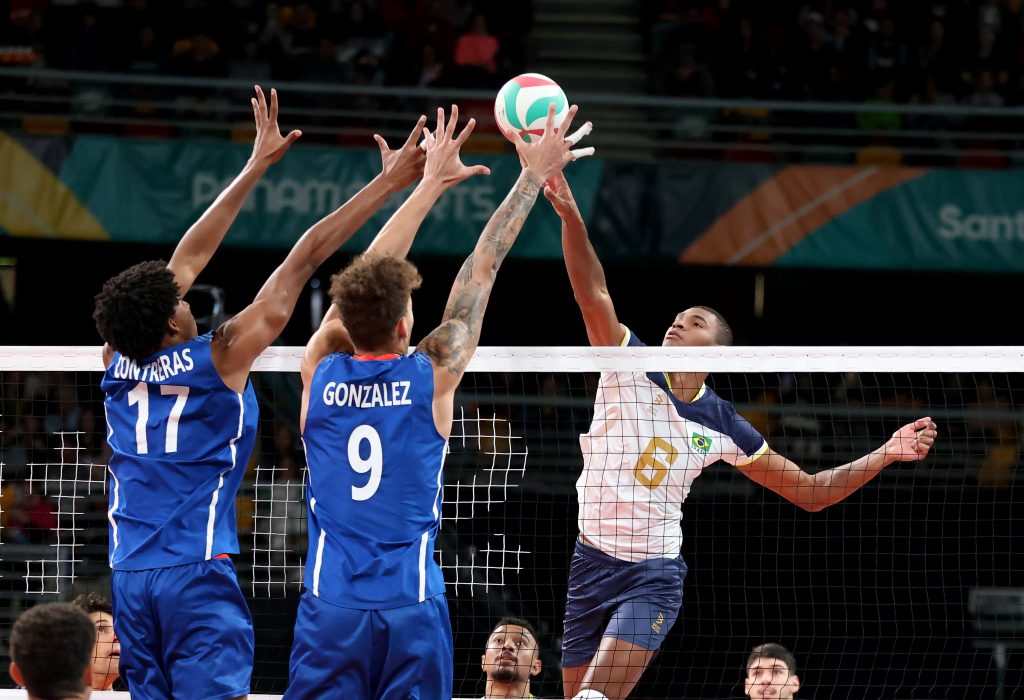 Miguel Angel López led Cuba with 23 points (19 attacks, two blocks, two aces). Alejandro González added 18 points (16 attacks, 2 blocks), and José Masso contributed 15 points (10 attacks, 4 blocks, one ace).
Despite an impressive comeback from two sets down, Cuba couldn't close the tie-break after losing two match points while committing two defense errors on Darlan's kills.
Cuba managed to slow down Brazil in the third set, playing at a slower pace and imposing their rhythm of play, forcing the fourth set.
In a heart-pounding fourth set, with ups and downs on both sides, Cuba extended the match to a fifth set.
Otávio, captain of Brazil, expressed, "It was a great match. The team managed to lead 2-0, but then we lost our rhythm, and as a result, Cuba grew. Without a doubt, what made the difference was our spirit. The team had a lot of desire in the end, confidence, and we need to carry that into the next matches as well".
Cuban captain Miguel Angel López said, "I think we lacked decision at a crucial moment; we lost concentration in the tie-break and also a bit of clarity in what was left. I believethat this is what defined the game for them, but the tournament is not over yet".