SANTIAGO, Chile, November 1, 2023. – Colombia defeated Mexico 3-0 (25-23, 25-23, 25-19) on Tuesday in their last match of pool-play to advance to the quarterfinals of the 2023 Pan American Games being held at the Parque O'Higgins Arena.
Colombia, with a 1-2 record, finished third in Pool A and will face the winner between Argentina and Chile in Thursday's quarterfinals. Mexico with 0-3 record, will play for positions five to eight.
The South Americans outscored Mexico 46 to 39 in attacking points and 9 to 6 in blocking points. Both teams scored three points from serves and committed 17 unforced errors.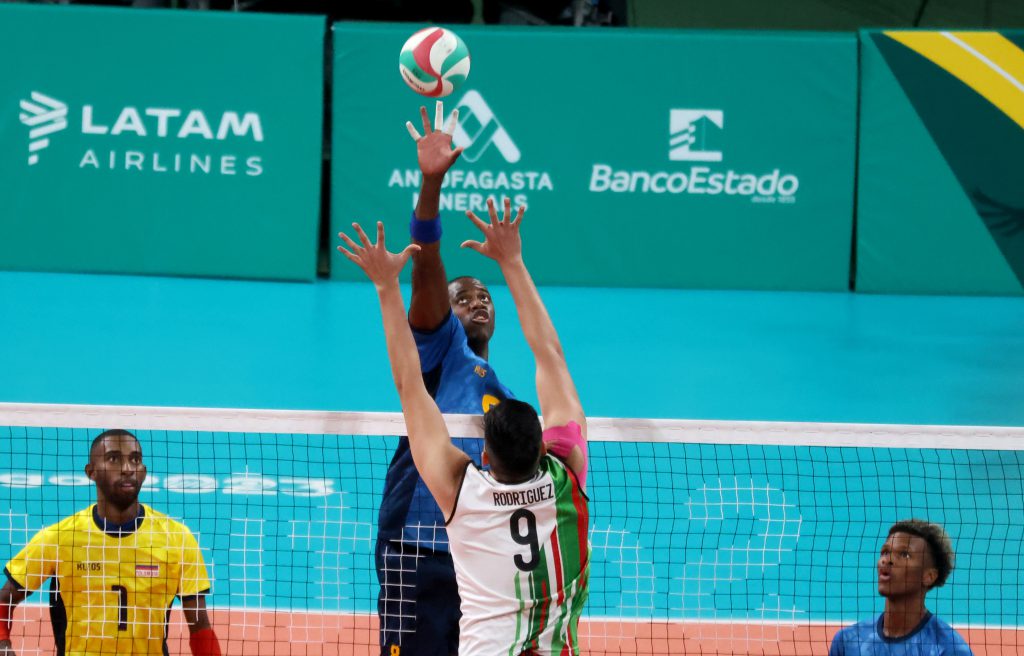 Colombia's team captain Gustavo Larrahondo led all scorers with 24 points, including 21 kills, one block, and two aces. Outside hitter Andrés Piza added 10 attack points for the victory.
Opposite Luis Hernández scored 13 points for Mexico, with 12 attack points and one service point. Middle blocker Axel Tellez contributed 10 points, including 7 attack points and 3 blocks.
Colombian captain Gustavo Larrahondo said, "This victory gives the team and the coaching staff confidence as we enter the quarterfinals. It will boost our self-assurance. We know that the course can change, but the victory motivates us to give our best, 100% committed to doing better than today. We will analyze what we did wrong and what we did right to improve tomorrow".
Mexico's middle blocker Axel Telez commented, "Both teams wanted to win because this match determined who would advance to the next round, and what we really saw was that Colombia was hungrier. Colombia played better, was a better team, and fought well. This is the reality as it is, and now we await the next opponent".