SANTIAGO, Chile, October 23, 2023 – Brazil defeated Puerto Rico 3-0 (25-15, 25-22, 25-21), winning Group A undefeated and advancing to the semifinals of the Women's Volleyball tournament at the 2023 Pan American Games in Santiago.
Brazil secured a direct spot in Wednesday's semifinals with a 3-0 record, while Puerto Rico finished the group stage at 1-2 and will compete in the quarterfinals on Tuesday.
Puerto Rico gave Brazil a tough time on several occasions, especially in the second set, where they scored a seven-point rally coming from behind (15-23).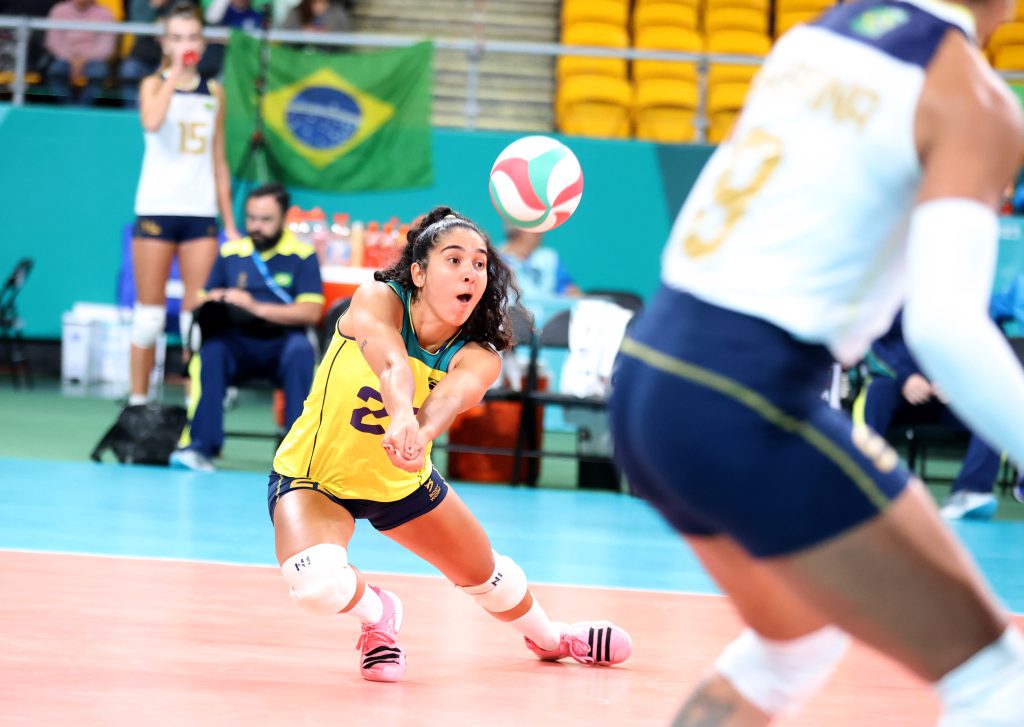 Brazil outclassed Puerto Rico with a 39-29 advantage in attacking points, 10-9 in blocking points, and 3-2 in direct service points. Brazil committed 18 unforced errors, while Puerto Rico finished with 23.
Opposite hitter Sabrina Machado led Brazil with 18 points, on 15 attacks, one block, and two aces. Outside hitter Maira Basso and middle blocker Lorena Viezel contributed 9 points each.
Middle blocker Neira Ortiz and outside hitter Stephanie Rivera led Puerto Rico with 10 points each.
Brazil's outside hitter Helena Wenk expressed her happiness for reaching the semifinals, saying, "Today, the team was a bit slow, and the cold also influenced our game a bit. The good thing is that we managed to come back when the match was tight, and we were behind on the scoreboard. We will rest and train to prepare well for the semifinal".
Puerto Rico's middle blocker Neira Ortiz highlighted, "In the second set, we put up more of a fight because we started to believe more in ourselves. We managed to get closer, with a bit more confidence, and entered our game. We have a very young team, and sometimes facing a world-class team can be intimidating. We are already in the next round, and I hope we can develop better cohesion as a team, continuing to nurture the young talent so they gain experience because this group of players is the future, and if we've done well now, imagine what they will become. We will enjoy the journey, the process, and be patient".