SANTIAGO, Chile, October 21, 2023.- Brazil opened the Women's Volleyball Tournament at the Santiago 2023 Pan American Games with 3-0 (25-14, 25-16, 25-14) at the Arena Parque O'Higgins.
The South American team had a solid debut outperforming the Caribbeans in pool A.
Brazil led in points from attacks 40-21, in blocking points 7-5 and points from serves 6-2. Brazil's level of play managed to force Cuba to commit 22 unforced errors against 16 of their own.
Brazilian Sabrina Machado led all attackers with 19 points on 11 kills, one block and two aces. Maiara Basso and Lorena Viezel added 10 points each in Brazil's win.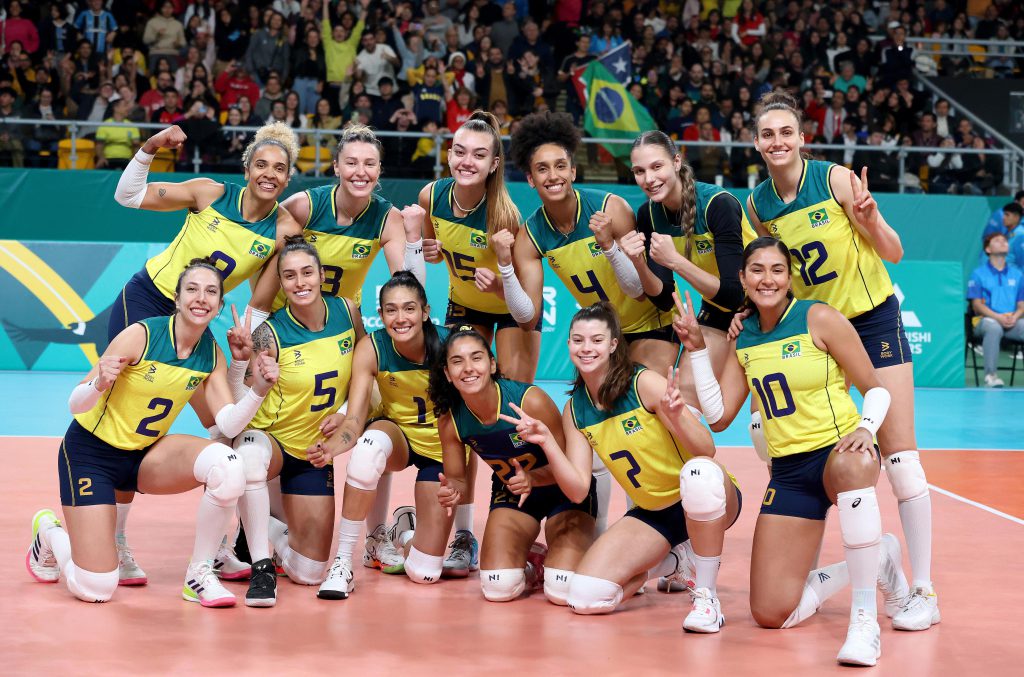 Yalain De La Peña was Cuba's top scorer with 9 points.
On the second day of competition in Pool A, Cuba faces Puerto Rico and Brazil plays Argentina.
"It was great for the debut. We were able to put into practice everything we studied and set out to do. An opening performance always gives us butterflies in the stomach, but we played freely, and Brazilian fans also gave us a lot of strength today," said Brazil's captain, Naiane Rios.
Cuba's captain, Laura Suárez, said, "It was a tough debut; Brazil is a strong rival. Our team is young, and some of us recently joined due to commitments with our clubs. Things didn't go as well, but we'll see what tomorrow brings. Today, there were moments of joy with every point we scored, and tomorrow we'll go for the victory".