SANTIAGO, Chile, October 21, 2023.- Argentina started the Santiago 2023 Pan American Games with a 3-1 (25-17, 25-18, 17-25, 25-19) win over Puerto Rico at the Women's Volleyball Tournament on Saturday in Arena Parque O'Higgins.
Argentina held back Puerto Rico who recovered from an 0-2 set deficit forcing a fourth set, earning their first tournament win in Pool A.
Argentina had its blocking to thank for, finishing with a 16-8 margin over Puerto Rico. The attacks were balanced, with Argentina leading 45-41. Puerto Rico led in serves 3-0 but handed out 31 points on errors and Argentina 27.
Opposite hitter María Corbalan topped Argentina with 16 points on 14 kills and two blocks, joined by middle blockers Bianca Farriol with 13 points and Avril García with 10 points who scored a match-high of 7 stuff blocks.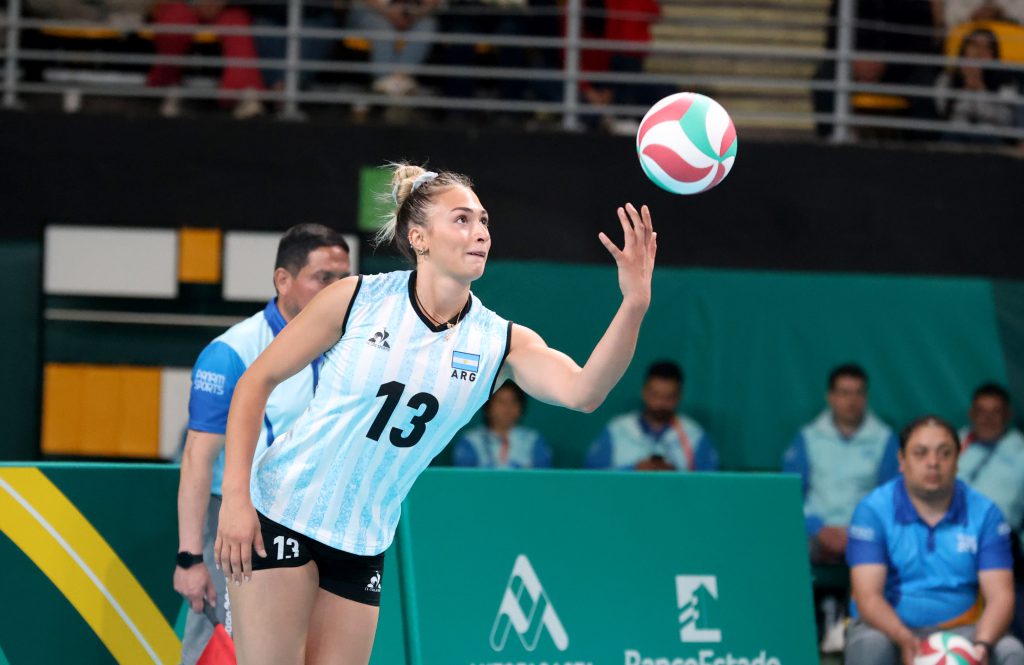 Puerto Rico's leading scorers were middle blocker Neira Ortiz with 13 points on 7 kills and 6 blocks. Outside hitter Stephanie Rivera added 11 points on 10 kills and one ace.
On the second day of competition in Pool A, Argentina (1-0) will play against Brazil (1-0) and Puerto Rico (0-1) faces Cuba (0-1).
"It was a difficult debut! We had just arrived from our clubs and reunited here. It was an important match for us to adjust as a group, and fortunately, the result came", said Argentina's captain, Daniela Simian.
"I thought the match went very well; it was our first match with very young girls, of a young age. I believe we will improve a lot as we practice more. I'm very happy with the result because we didn't give up. We did well!" said Puerto Rico's captain, Shara Venegas.