QUEBEC CITY, Canada, September 03, 2023: Dominican Brenda Castillo was named as the Most Valuable Player (MVP) at the 2023 NORCECA Senior Women's Volleyball Continental Championship during the awarding ceremony at the PEPS' Amphithéatre Desjardins-Université Laval, Quebec City, Quebec, Canada.
Brenda Castillo of the Dominican Republic was not only a crowd favorite during the gold-medal match with the USA, along with the MVP award she was presented as the Best Digger and Best Libero.
Her teammate Lisvel Eve Mejia was the Best Server.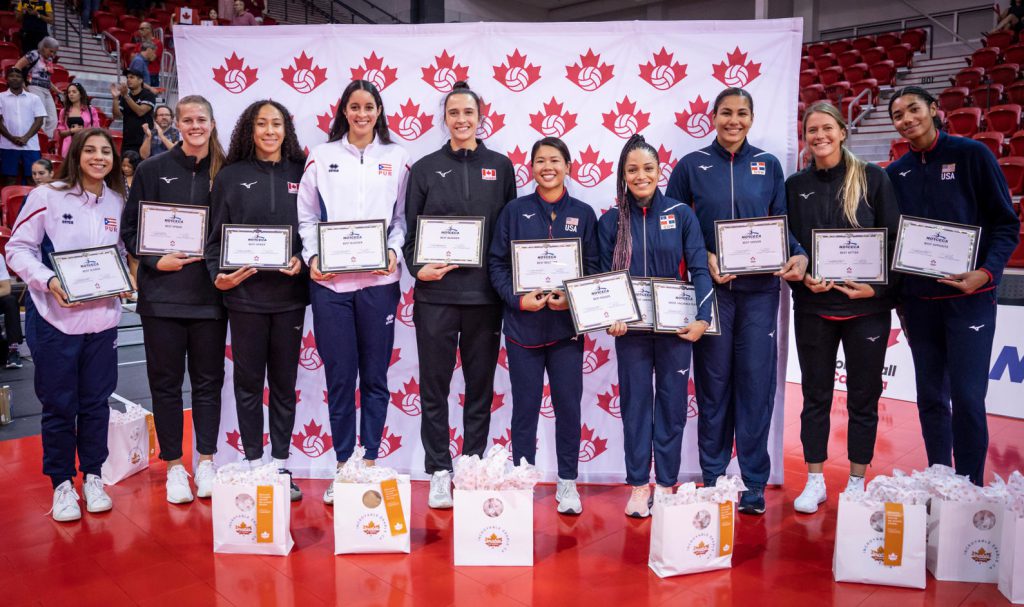 From team USA, Justine Wong-Orantes and Jordan Thompson were awarded as the Best Receiver and Best Opposite respectively.
The two Best Spikers went to Kiera Van Ryk and Alexa Gray of Canada. Also from Canada, Emily Maglio was recognized as the Second Best Blocker and Brie King as the Best Setter.
From Puerto Rico, Neima Ortiz was granted the award for First Best Blocker and Paola Santiago the Best Scorer.