QUEBEC CITY, CANADA. Sept. 03, 2023: In a thrilling final, Dominican Republic upset USA for gold in five sets: 3-2 (12-25, 25-21,19-25, 25-19, 15-13), winning their fourth NORCECA title at the 2023 NORCECA Senior Women's Volleyball Continental Championship at the PEPS' Amphithéatre Desjardins-Université Laval.
This is Dominican Republic fourth gold medal in the history of the event and third consecutive one (2009, 2019, 2021, 2023).
After beating Canada in the semis yesterday, the "Reinas Del Caribe" excited the crowd coming back after a poor showing in the first set against the reigning Olympic gold medalists, only to win the second. It was then back and forth, with USA leading in attack 60-53, Dominican led in blocking (9-8). USA had 7 aces compared with 3 for the winning side. USA lost more points to errors 31-28.
Jordan Thompson led all scoring with 21 points – 17 from attack, 3 blocks, and a serve. Brayelin Martinez contributed 20 points – 18 from attack, and 2 blocks.
Both teams now enter the Olympic Qualification tournaments later this month.
Canada won bronze over Cuba earlier in the day.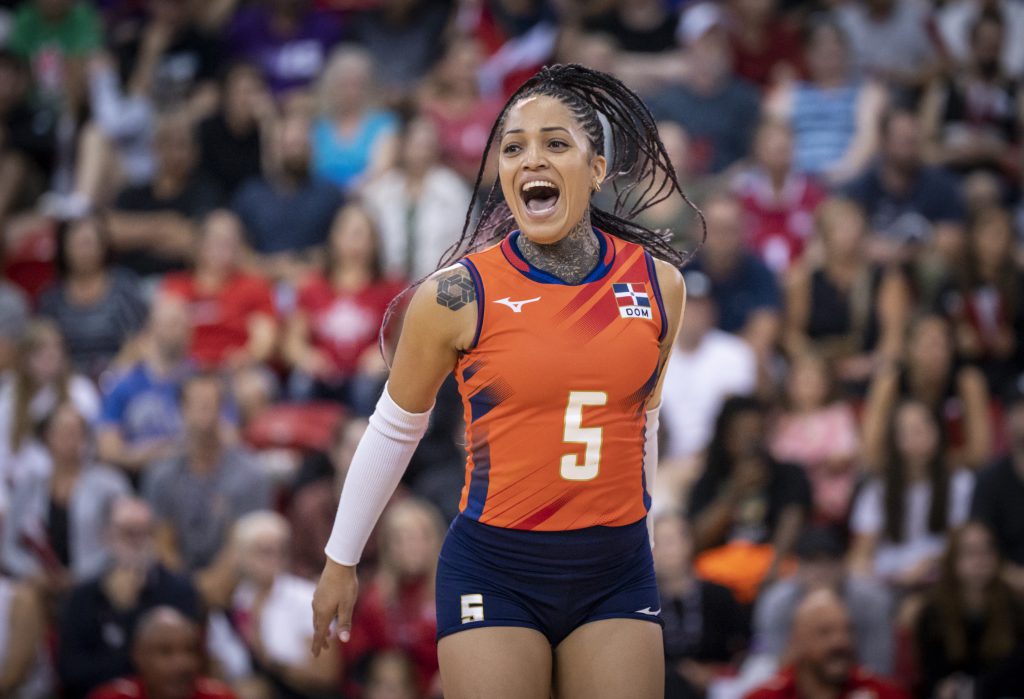 Marcos Kwiek, head coach of Dominican Republic: "We are very happy about the victory, for having achieved our goal. We prepared for this tournament, which was very important to us. We started the game poorly, they put a lot of pressure on us, but we managed to turn the match around by playing with a lot of discipline, and that was the best part. A 3-2 game was a spectacle for the crowd, very exciting, the defense played very well, and we delivered."
Brenda Castillo, MVP from Dominican Republic: "I am very happy about this great victory. We truly played as a team, and that's what helped us. I am very pleased with the big win against this team, which is the A team of the United States. Thanks to the crowd, wherever we go, there are always many lovely people who support us, many blessings to them."
Karch Kiraly, head coach de Estados Unidos:  "Congratulations to the Dominican, they made some nice adjustments (after losing the first set). They played a great game – an exceptional game for them and the gold medal. I'm disappointed to be on the losing end of that. Dominican is a quality team and they showed it especially after the first game tonight. They threw more at us than we could handle."