TLAXCALA, Mexico, October 12, 2023.- Kloth/Nuss, Hughes/Cheng from the United States and Melissa/Brandie of Canada move into the women's quarterfinals of the 2023 FIVB Beach Volleyball World Championship after the Round of 16 was completed across four Mexican cities on Thursday.
Watch the 2023 FIVB Beach Volleyball World Championships live on VBTV.
Americans Taryn Kloth and Kristen Nuss continued their march to the medal rounds with a two-set (24-22, 21-14) victory over Brazilians Agatha Bednarczuk and Rebecca Cavalcanti in Tlaxcala.
Competing at the World Championships for the first time, the Americans have eliminated two world champions in the last two days – Canadian Sarah Pavan in the Round of 32 and Agatha in the Round of 16.
In the quarterfinals, Kloth and Nuss will meet reigning European champions Nina Brunner and Tanja Hüberli of Switzerland, who overcame another American duo in the Round of 16, beating Betsi Flint and Julia Scoles in straight sets (21-17, 27-25).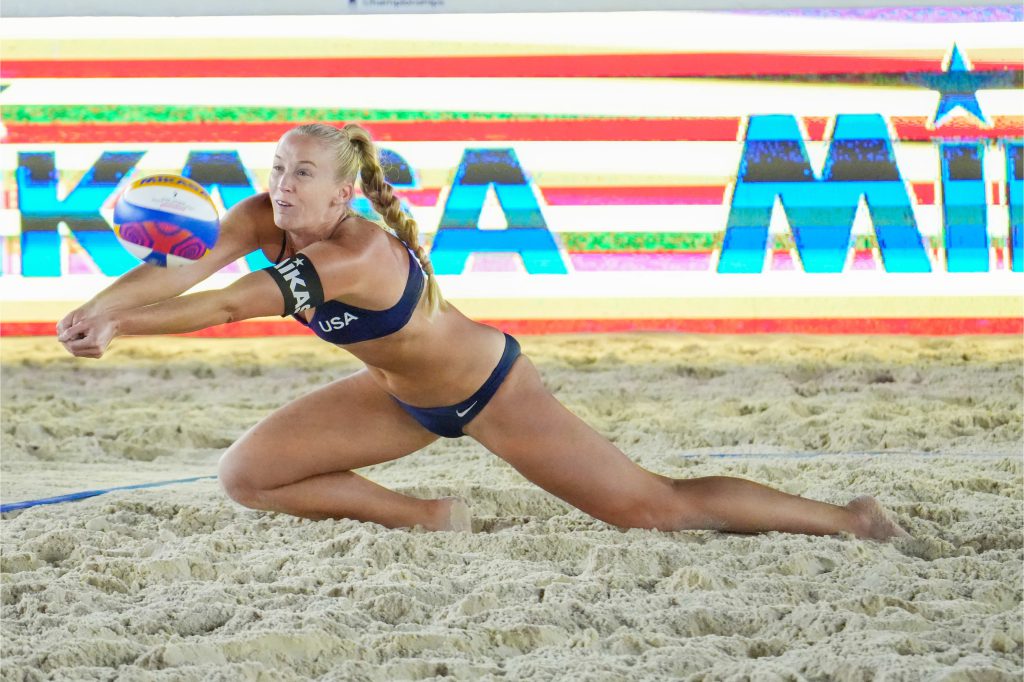 The second American team in the quarterfinals, Kelly Cheng and Sara Hughes had a tougher path on Thursday, coming from behind to defeat Latvian stars Tina Graudina and Anastasija Samoilova in the tie-breaker (19-21, 21-16, 15-11).
Their quarterfinal opponents, Tainá Bigi and Victoria Lopes also had a dramatic Round of 16 victory in Tlaxcala. The Brazilians got the better of Germans Svenja Müller and Cinja Tillmann, who had defeated them in pool play, winning a tight three-set (21-19, 22-24, 15-13) match and eliminating last year's bronze medalists.
Canadians Melissa Humana-Paredes and Brandie Wilkerson also kept their record clean in Mexico, getting their fifth straight-set (21-14, 21-11) victory in the event against Swiss Esmée Böbner and Zoé Vergé-Dépré. They will now face Tokyo Olympic silver medalists Taliqua Clancy and Mariafe Artacho of Australia, who needed the tie-breaker (21-18, 15-21, 15-11) to handle Italians Marta Menegatti and Valentina Gottardi.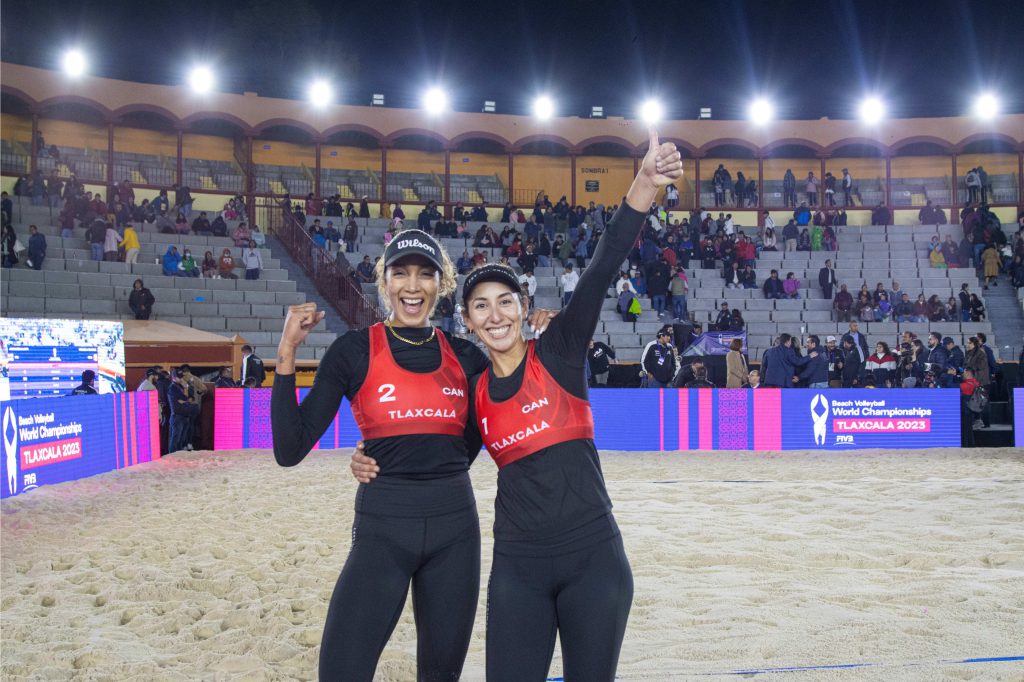 Cheng/Hughes and Tainá/Victoria will play in the first quarterfinal, in Tlaxcala, at 17:00 local time (23:00 UTC). One hour later, Clancy/Mariafe and Melissa/Brandie will clash in Apizaco. Tlaxcala will host the third duel of the day, between Kloth/Nuss and Brunner/Hüberli, at 19:00 local time (01:00 UTC, Saturday). The match between Duda/Ana Patrícia and Stam/Schoon will end the day, at 21:00 local time (03:00 UTC).
Beach Volleyball World Championships – Match Schedule and Results