Canada in Pool A and defending Olympic Champions United States in Pool C started the FIVB Road to Paris Women's Volleyball Qualifier Tournament with success.
In Ningbo, China, Canada number 9 in the world ranking, won a dramatic five set 3-2 (32-30, 18-25, 15-25, 25-17, 15-13) to Netherlands, number 11 in the world ranking.
Canada prevailed over a 77-70 advantage in attacking points and scoring on 20 opponent errors, while giving away 18. The Netherlands topped 14-8 in blocking points and eight to one in points from serves.
Four players led Canada's offense with double figures, team captain Alexa Gray scored a match-high of 28 points, outside hitter Kiera Van Ryk (19 points), middle blocker Emily Maglio (12 points) and outside hitter Hilary Howe (10 points).
In Lodz, Poland, the United States, number 2 in the world, earned a straight-set victory 3-0 (25-12, 25-12, 25-13) over Colombia (No. 20).
USA held a 44-25 advantage in kills, 9-2 in blocks and 6-1 in serves. Middle blocker Dana Rettke and opposite hitter Jordan Thompson led with 11 and 10 points respectively.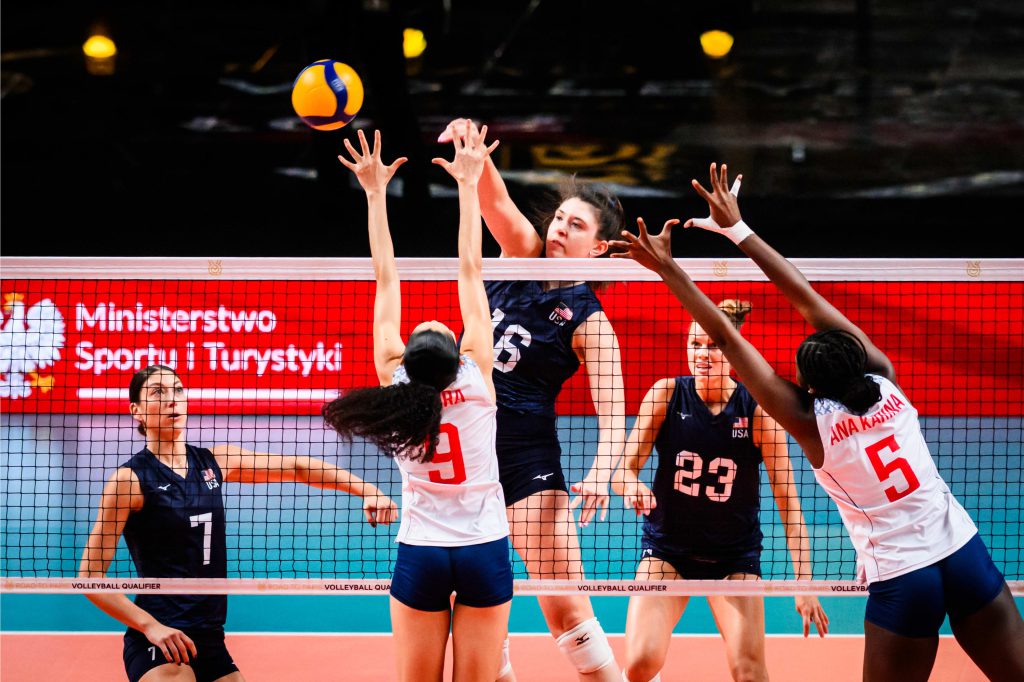 Also in Pool A, Dominican Republic and Mexico fell in their opening performances. Dominican Republic (No. 10) to Czechia (No. 17) in a tough five set battle 2-3 (21-25, 25-21, 21-25, 26-24, 12-15) and Mexico (No. 23) to Serbia (No. 3) in straight sets 0-3 (16-25, 19-25, 23-25).
Dominicans led in attacks (73-63) and serves (4-2); Czechia in blocks (15-9) and committed fewer errors (19-30). Dominican Brayelin Martinez led all scorers with 28 points, followed by Yonkaira Peña with 24 points. Middle blocker Jineiry Martinez added 15 points.
Serbia outplayed Mexico in attacks (43-31) and in blocks (11-3); Mexico held a slim 4-3 margin in serves. Mexican outside hitter Grecia Castro and Aimé Topete led their team with 9 points each.
In Pool B, in Tokyo, Japan, Puerto Rico (No. 22) fell to Türkiye (No. 1) in three sets 0-3 (19-25, 16-25, 14-25).
The Turks held advantage on 37 attacking points against 26, in kill blocks (9 to 3) and aces (11 to 6).Opposite Brittany Abercombie led the Puerto Rican scorers with 14 points.
Follow the tournament at Volleyball Olympic Qualifying Tournament.