XI'AN, China, October 8, 2023.- Canada's men's team defeated Mexico 3-0 (25-20, 25-21, 25-15) on Sunday at the Olympic Qualification Tournament (OQT) Pool C in Xi'an, China, earning a berth to the Paris 2024 Olympic Games.
Canada led in attack (39-33), dominated in both blocking (13-5) and aces (8-1), but did concede more error points to Mexico (17-15).
Eric Loeppky of Canada led scoring with 16 points; followed by Stephen Maar with 12 (including two aces). Josué López Rios led Mexico with 11 points.

This decisive win, along with Belgium falling to Bulgaria earlier today, put Canada into second place in the pool and booked the team's ticket to Paris 2024.

It was a dramatic turn of events for Canada as yesterday the team had the opportunity to close the deal against Belgium, but lost 1-3, leaving the second spot in Pool C undecided until today. Then Belgium, in a high-pressure position, struggled in a 2-3 loss to Bulgaria earlier on Sunday. Poland had already secured the top spot in the pool based on its record (undefeated with one match to go today vs. China.)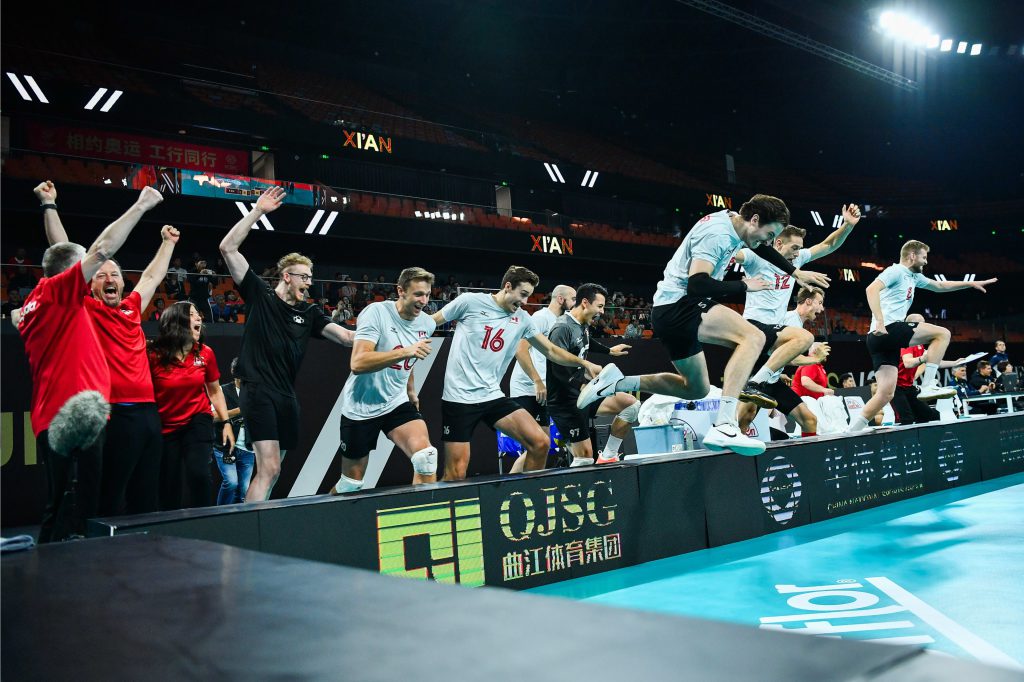 "It was an important game after yesterday," said Team Captain Nicholas Hoag, a two-time Olympian. "It was disappointing and scary to be in that position, but we got another opportunity today and we took it. We stepped up and we had also beat the teams we needed to earlier in the tournament. I'm really happy with the way the guys performed; we got the job done. The celebration starts and we will have the year to prepare for Paris!"

Canada ended with a 5-2 recording, its losses coming from a five-set match with number-one ranked Poland and the loss to Belgium yesterday. Argentina, who finished third and outside qualification, also had a 5-2 record but fewer points than Canada.

"It's unbelievable," said head coach Tuomas Sammelvuo. "I'm just so happy for volleyball in Canada, and the history of what people have done for many years with this program to now consistently be in the Olympics (third consecutive appearance). I would like to thank the players, not only the ones here in China, but also those that given so much effort to this program during the summer, as well as the coaching staff that have been part of the program. It's an unbelievable moment and being in the Olympics is huge, as it represents the country".