HAVANA, Cuba, June 10, 2023.- Canada defeated Puerto Rico 3-1 (25-15, 25-21, 21-25, 25-16) to stay at the U21 Men's Norceca Pan American podium with the bronze medal just like last year here at Ciudad Deportiva in Havana.
The Northern team prevailed over Puerto Rico in every line to reach advantages in kills (56-35), in blocks (10-5) and serves (7-4) but ended with more unforced errors (23-33).
Canada's strong offense was led by opposite and team captain Jacob Sargent with 24 points, followed by Brendan Mills (19), Kaden Schmidt and Jonah Dueck, both with 12 points.
For the Caribbeans, the only player that scored double digits was opposite hitter Gregory Torres, with 17 tallies.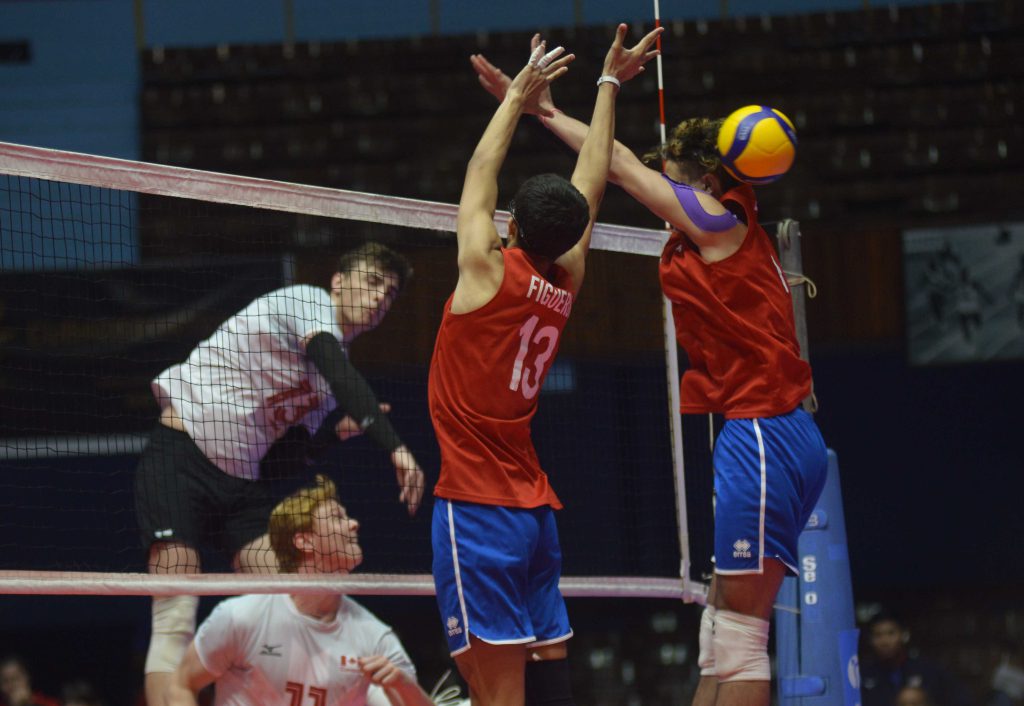 Canada's coach, German Arnd Ludwing, said "today we had a better match mostly in blocks, that was able to break our opponents defense and we managed tempo better. We are glad, but the key matches against the United States and Cuba are those to improve. We wanted more than bronze, but I'm happy".
Jacob Sargent, the North captain, said "it was good to recover from our semifinal match against the United States yesterday. We had some mental mistakes, concentration, as well as serves and other technical elements and Puerto Rico took advantage of them. Havan is a good host and we have won two bronze medals here, we are glad, but honestly, we wanted to improve third place".
Coach Carlos Rodríguez of Puerto Rico expressed "except the first set, we tried to battle more than we could, it's possible our physical condition hurt us a bit, but we battled and despite the final score we gave a good performance and there was a good level of play".
Gregory Torres, the most productive of Puerto Rico said "it turned out to be a good match, we started off a bit weak, but we adjusted and fell on occasions, and then we won the third set. In the fourth we came out short. They also played very well and we gave everything we have, and that's what's important".