HAVANA, Cuba, June 10, 2023.- Nicaragua snatched the fifth place to Dominican Republic in over two hours of an exciting five close win (27-25, 18-25, 29-31, 25-22, 23-21) on closing day of the U21 Men's Norceca Pan American Cup.
Dominicans ended in front in kills (80-74) and serves (10-4), but the Central Americans were better in blocking (16-10) and with fewer errors (24-28) in Nicaragua's best result in the history of this age-group.
The winners had a better-balanced offense between five players with double digits, led by Yesdy Pacheco (27). However, Dominican Republic has the new scoring record in a match with outside hitter Ronny Molina who produced 39 points to erase the 33 points scored by Estakend Beauvoir, in 2022 against Nicaragua.
From the winners, Evan Solis and Denis Espinoza added 16 each and Yader León as well as Rafael Hernández tallied 11. On the Caribbean side, Adrian Figueroa scored 25, Blendy Tavares 14 and Jeremy Pichardo 10.
In the 2022 edition of the event, here at the Havana Coliseum, Nicaragua lost every single match to finish at the bottom of the rankings, while Dominicans beat Chile in a tie-break for fifth place, but the history changed today after these two team's performances.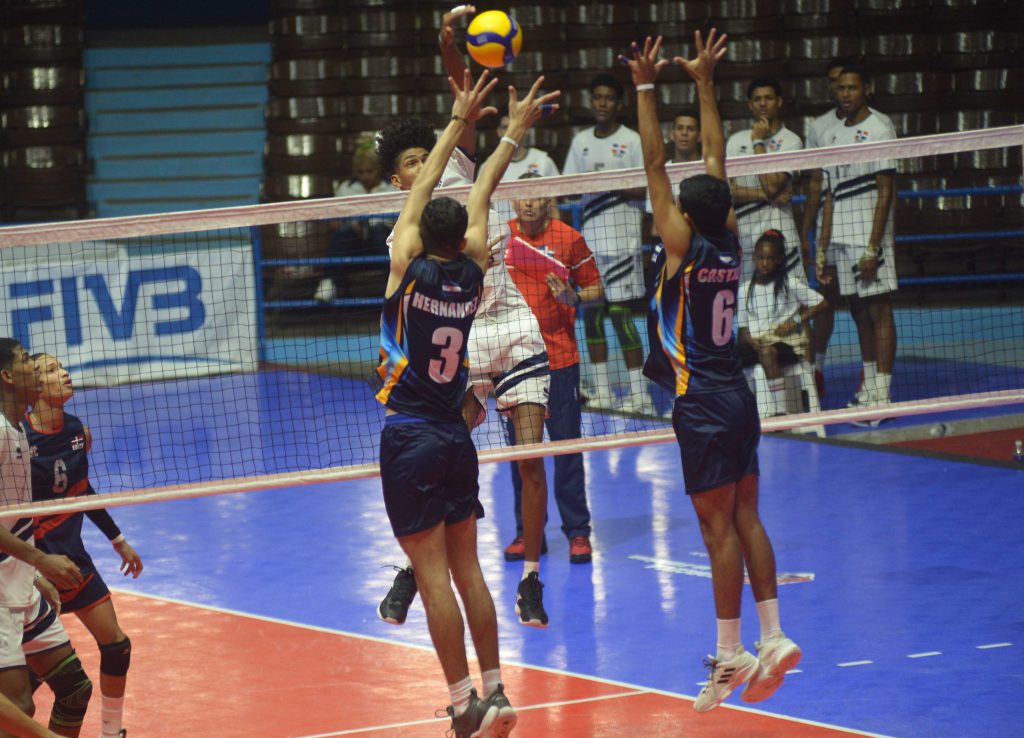 Jorge Luis Mena, Central American coach said "having character is a positive thing, I told my team that they had to believe that they could reach the fifth place, we did what we could and for us this feat is like winning the tournament. We worked mentally with the guys, so that they didn't have to be scared of the Dominican Republic, and we made it".
Outside hitter Yesdy Pacheco said "our goal was to be in the top five, it wasn't easy, everyone had to work, and we trained for that, thank God it was a good result. We won the fifth set because we left our bodies on the court, we pushed back to every single ball, we were all better relaxed than our opponents until we scored point 23 for the victory. We are glad".
Dominican coach Dante Mañón recalled "they say that being too confident is dangerous, Nicaragua believed in the win despite their short height, they defended more, they picked up every kill and the worse was that the libero sold the ball twice while trying to close the set. We committed simple errors and that cost us the match".
Their productive captain Ronny Molina did not enjoy his performance. "We shouldn't have lost, but Nicaragua picked up everything and our blocker didn't help that much, our opponents scored everything. We also failed in receiving and that damaged us a lot. But we must continue, work and compete more, there will be other tournaments".