June 27, 2023.- Canada kicked off its third phase of Volleyball Nations League with a 3-0 win over Croatia in Bangkok, Thailand while Dominican Republic fell 1-3 to Germany in Suwon, Korea.

Croatia came out determined, gaining a large lead (10-3) partway in the first set, but a composed Canada came back and despite a late charge by their opponents, closed the match in three sets (21-25, 21-25, 26-28).

Croatia and Canada were almost even in attack points (43-42), but Canada's (13-6) block and service were difference makers today (4-2). Canada was led by Alexa Gray with 20 points (17 attack kills and 3 blocks). Gray is among the top attackers of the tournament so far.
This is Canada's fourth win of the tournament. Canada plays Brazil next (June 29).
Pool 5 action in Suwon started earlier on Tuesday with Germany's 3-1 (25-19, 25-18, 18-25, 25-21) win over the Dominican Republic.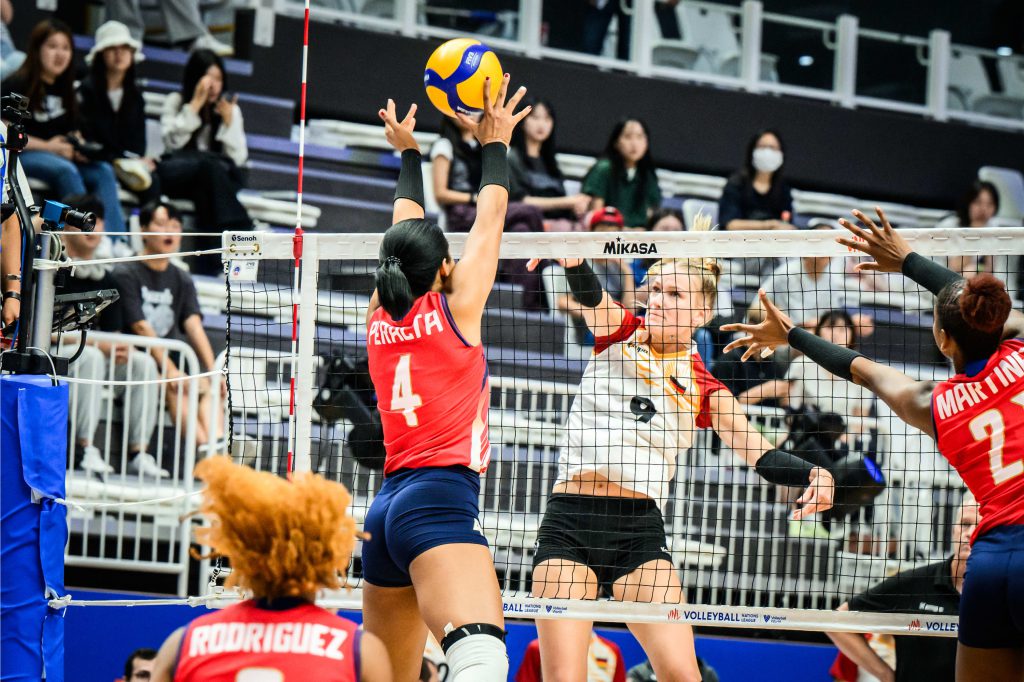 The Caribbean Queens stand 11th on 3-6 and seven.
Brayelin Martinez topped the chart with 21 points for Dominican Republic. Gaila González also helped Dominicans with 17 points.
Both teams scored on a similar number of kills, with Germany leading 49-47. The Europeans also led in aces 9-3, while the Caribbeans led 8-6 in blocks.
Dominican Republic will face the home team on June 29.