COSTA DEL SOL, El Salvador, June 27, 2023.- María González and Allanis Navas of Puerto Rico beat Dominicans Julibeth Payano and Bethania Almanza 2-1 (19-21, 21-11, 15-12) to climb to glory winning the gold medal of the Women's Beach Volleyball tournament at the XXIV Central American and Caribbean Games San Salvador 2023.
González/Navas won the first gold medal for Puerto Rico in the history of Central American and Caribbean Games. Puerto Rico has a silver medal won by Yarleen Santiago and Dariam Acevedo during the 2010 CAC Games of Mayagüez.
The first set went to the Dominican duo controlling Puerto Rico with Payano's kills and Almanza's blocks, as well as anticipating their opponents moves. In the second and third sets, González/Navas adjusted with side out touches and made their opponents lose focus while attacking long shots.
Navas said "I am super proud, it's an honor for us to take so much happiness to Puerto Rico and even more with a gold medal. For me, it's just the beginning of our plans, we have the idea to work hard every single day".
"We were off in the first set, out of rhythm, but the key was to find our rhythm, calm down to come out to win the second and third sets. We are satisfied for sure, mission accomplished", said María González.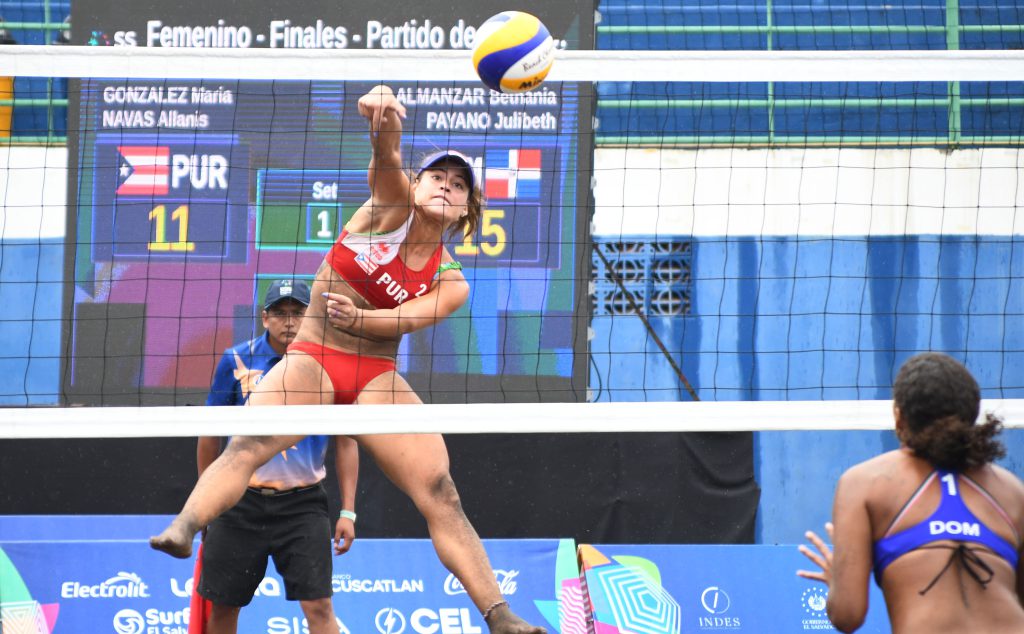 Mexicans Abril Flores and Atenas Gutiérrez prevailed 2-0 (21-16, 21-9) over Yenifer Rivera and Amanda Armenteros of Cuba, to win the bronze medal.
Flores and Gutiérrez showed their strength on the court, jumping to an early four point lead that grew to come out with the victory over Cuba.
This is Mexico's first bronze medal at the Central American and Caribbean Games. Previously they had won three gold medals and two silvers, to continue to be top winners in the history of the CAC Games.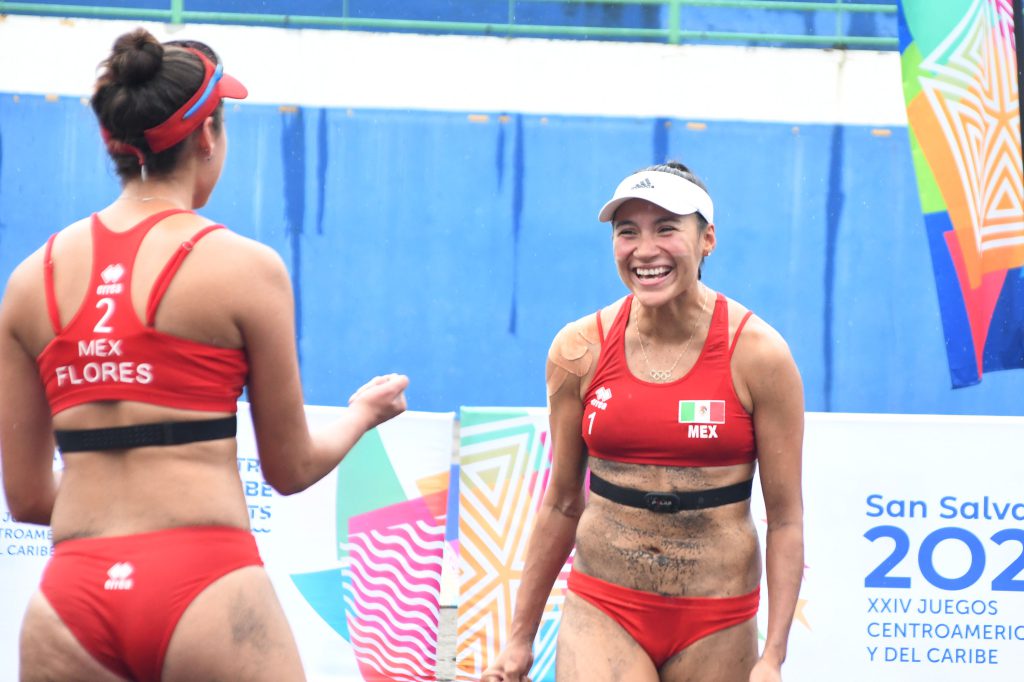 Tuesday's results
Position 7-8: ESA 2-0 GUA (DNS). Position 5-6 : VEN 2-0 NCA (21-13, 21-12); Bronze Medal Match: MEX 2-1 CUB (21-16, 12-9). Gold Medal Match: PUR 2-1 CUB (19-21, 21-11, 15-12)
Final ranking
1.-PUR, 2.-DOM, 3.-MEX, 4.-CUB, 5.-VEN, 6.-NCA, 7.-ESA, 8.-CCS, 9.-CRC, 10.-COL, 11.- TTO, 12.-JAM, 13.-ISV, 14.-BIZ, 15.-CAY, 16.-VER, 17.-PAN, 18.- GRN, 19.- SKN, 20.-LCA, 21.-HON, 22.-ANT