EDMONTON, ALBERTA, CANADA. Sept 20, 2023: Watch LIVE Canada is now 2-0 at the NORCECA Pan American Cup Men's Final Six Cup, September 19 to 24 at the Flair Airlines Hangar at the Edmonton Expo Centre.
Canada defeated the Dominican Republic 3-1 (21-25, 25-20, 25-16, 25-22) in the evening match. Canada led in attack, 60 to 42 points, while blocking (11-12) and service points (2-2) were even. Dominican Republic capitalized on Canada's errors (27-23).
Dominican Adrián Figueroa Lantigua led all scoring with 19 points; Canada's Isaac Heslinga led his team with 16 points, followed by Isaiah Mamer with 13 on the score sheet.
Dominican Republic is 0-2 so far in the tournament.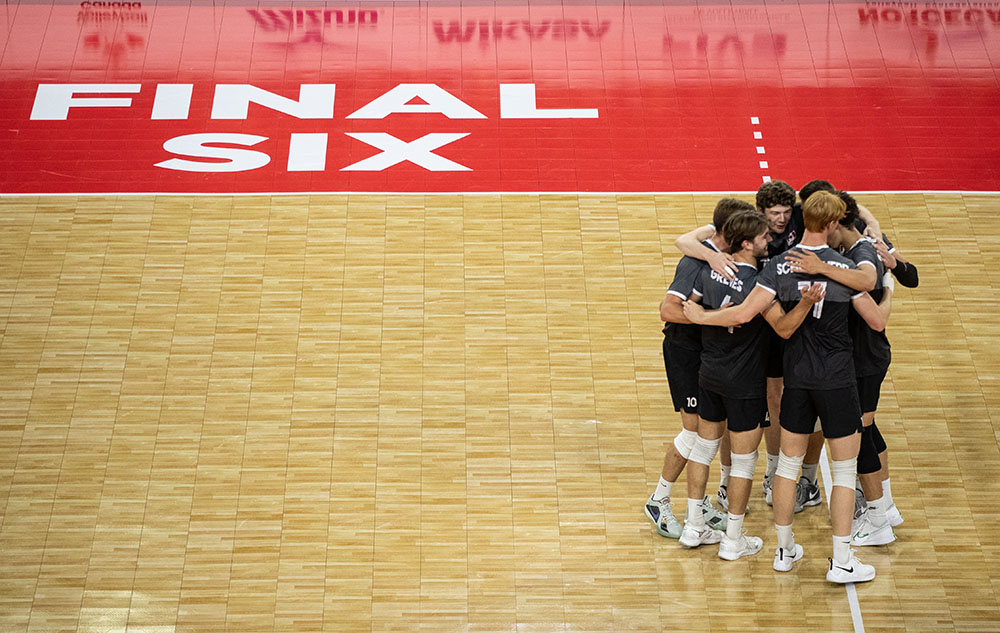 Isaac Heslinga, Team Captain of Canada: "The big thing coming in for us for figuring out our hand pass; we knew they are a big float serve team, so it took a bit to warm up to that. After we figured that out, I think we had the win… Consistency is important for us. We are still learning to work together and find our team dynamic. I feel we are coming together slowly, and I'm excited to see what we can do for the rest of the week."
Alexander Gutierrez, head coach of Dominican Republic: "Every match is a different story for us, but the most important thing is that today we played much better than yesterday. And we improved in all our actions. …I think our organization is good and every match we will try to improve our performance. Losing, sometimes you win … for us every match is a win as we improve and learn."