Quebec City, CANADA. August 29, 2023: Canada recorded a win in the team's opening match of the 2023 NORCECA Senior Women's Volleyball Continental Championship in Quebec, which runs from August 29 to September 3.
In Group A, Canada defeated Mexico 3-0 (25-20, 25-18, 25-20) in front of a supportive home audience at the PEPS' Amphithéatre Desjardins-Université Laval in Quebec City.
Team captain Alexa Gray led the charge with 15 points; followed by Emily Maglio (14) and Kiera Van Ryk (13).
Canada led in attack (43-32), block points (9-6) and service aces (5-3). Canada picked up 18 points from Mexico errors, compared with 17.
Outside hitter Grecia Castro López was the top scorer on the Mexican side with 14 points.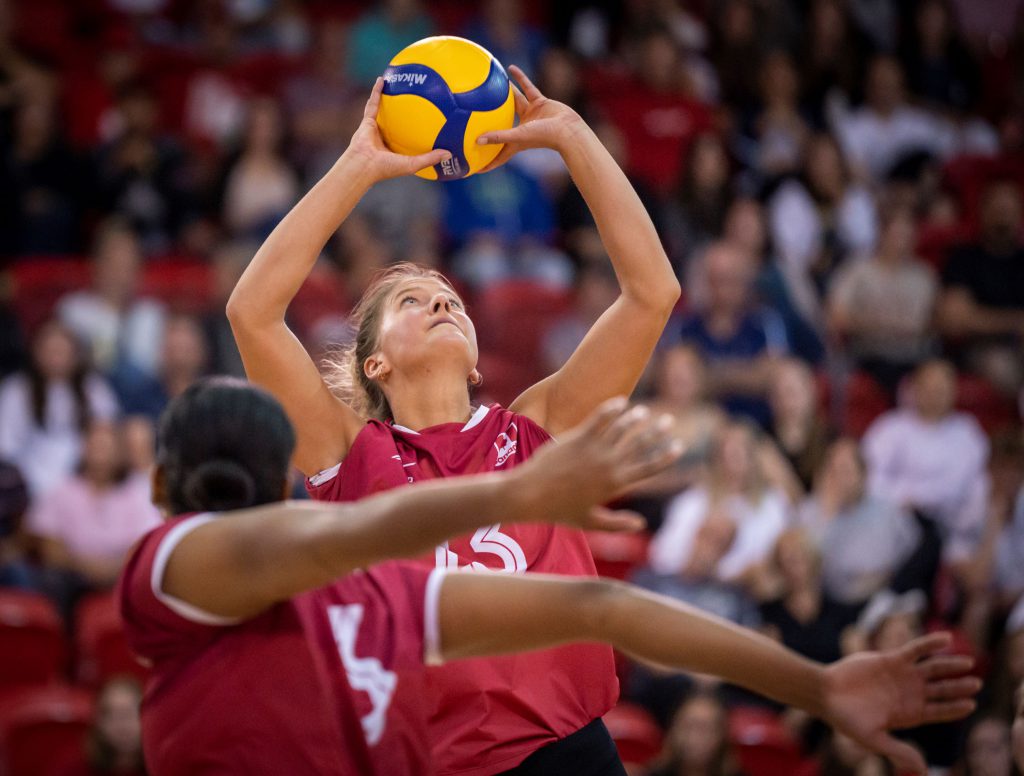 Nicola Negro, head coach of Mexico: "I congratulate my players for their performance because we arrived here in a difficult situation, most of us only last night, very late. Our setter was sick just before the game, but the girls that were on the court showed a good will and spirit.There is a difference between us and Canada, especially in attack – that's the big gap. We put a bit of pressure on serve, but they had solutions for us in transition because of their quality of play.  It's a small pool of three teams, so the second match is key for us. We need to recover and bring our energy against Puerto Rico."
Shannon Winzer, head coach of Canada: "I do think that we showed up with a little bit of nerves today and we played through that. I don't think we played the cleanest volleyball to start off. But we found some rhythm and by the third set we looked more like ourselves. It was great to start off with a game like this and hopefully have some momentum going into the match with Puerto Rico tomorrow. Mexico is a tough serving team and I thought we did a good job coming around to controlling first contact after a rough start."