Quebec City, Canada, August 29, 2023: Today Dominican Republic beat Cuba in pool play of the 2023 NORCECA Senior Women's Volleyball Continental Championship in Quebec, Canada, which runs from August 29 to September 3 at the PEPS' Amphithéatre Desjardins-Université Laval.
Dominican Republic looked strong from the opening serve to win 3-0 (25-14, 25-17, 25-16) over its Caribbean rivals.
Greisy Fine was a bright spot for Cuba, leading all scoring with 10 points.
Outside hitter Brayelin Martinez led the Dominican offense with 9 points – 6 attacks, 2 blocks and an ace.
Dominican Republic led in all skills – attack 35-24; blocks 14-8; services points 6-1 and made the most of Cuba's 20 errors.
These teams are in Group B with USA and Costa Rica; while Mexico, Puerto Rico and home crowd favorites are in Group A.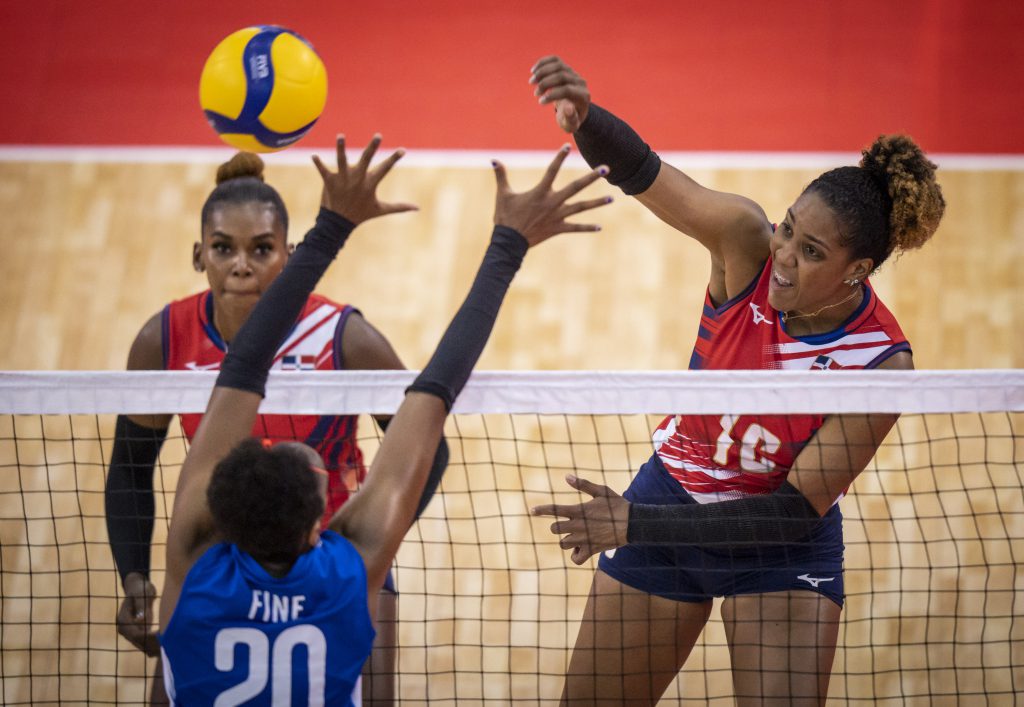 Marcos Kwiek, head coach of Dominican Republic: "It was a good start. Beginning a tournament by winning a match 3-0 is good, but we need to keep working hard towards the goals we want to achieve in this competition. Today, the goal was to give rhythm to players who were coming from a break and who had only been training; almost all the players had the opportunity to play."
Osmani García, head coach of Cuba: "We knew that the match against the Dominican Republic was going to be tough; the Dominican Republic is a high-level team and should reach the podium here. Actually, our team didn't perform even at 50% of its capabilities, even though we are aware of injuries and some accumulated fatigue. They lacked attitude on the court that we need to recover during the rest of the event to perform better in the competition."