ORLEANS, France, June 20, 2023 .- Slovenia outplayed Canada's squad today 3-0 (25-23, 25-22, 25-14) at the men's second week of Volleyball Nations League in Orleans, France.
"Today we played two decent sets, especially the first one," said Canada's men's team head coach Tuomas Sammelvuo. "We wanted to give some of the players that haven't the opportunity to play a chance today – to feel the court and to learn, and the guys answered well. We were there in the first set, the second was a similar story… but in the third we lacked in our attack and we couldn't side-out. We couldn't stop Slovenia's offense."

Canada plays Bulgaria, another team that is in the VNL "challenger' category, on Thursday.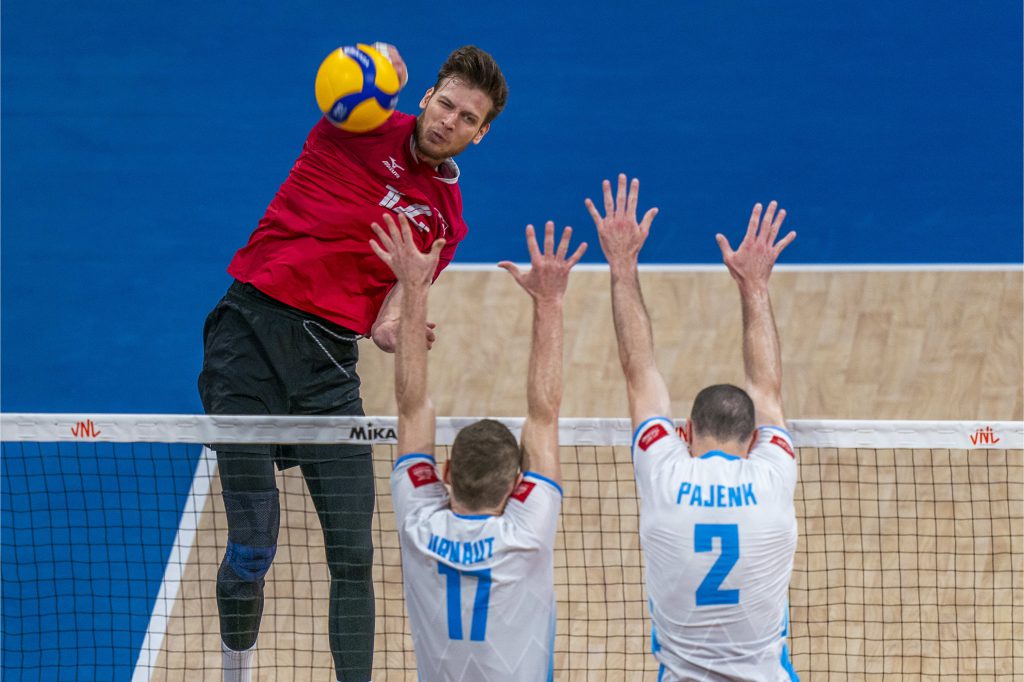 "What is important now is to focus on tomorrow and take good things from this game to prepare. We know this game against Bulgaria is important."

Today, Slovenia's Rok Možič led all scoring with 19 points. Canada's Arthur Szwarc led Canada in points with 11.
View all match stats (& photos/video) here:
https://en.volleyballworld.com/volleyball/competitions/vnl-2023/schedule/16169/