September, October 1, 2023.- Canada upset one more favorite defeating Tokyo 2020 Olympic bronze medalist and reigning South American champions Argentina, the United States swept Finland and Cuba first beat Ukraine and then fell to Germany in the FIVB Paris 2024 Qualifiers.
Watch the FIVB Road to Paris Volleyball Qualifiers live on VBTV
As with the opening match against Netherlands, which Canada won in five sets, Canada's top producers on offense were Stephen Maar (16 points), Arthur Szwarc (16 points) and Eric Loeppky (15 points, which included two blocks and two aces). Overall, Argentina led in attack points 51-47 and aces 6-5, but gave up more points to errors (38-25). Canada's block was more effective (10-5).

Canada plays its next match on Oct. 03 against the number-one ranked Poland.

In Tokyo, USA improved to 2-0 in Pool B after a sweep (25-17, 25-14, 25-17) against Finland, leading in kills (43-27), blocks (7-1) and aces (8-2). The U.S. scored 17 points on Finland errors and gave up 19.
Outside hitter T.J. DeFalco led all scorers with 14 points on seven kills, two blocks and 5 aces. Opposite Matt Anderson added 12 points on nine kills, two blocks and one ace. Jeff Jendryk had 10 points on eight kills, one block and one ace.
On Tuesday, the United States will play Türkiye.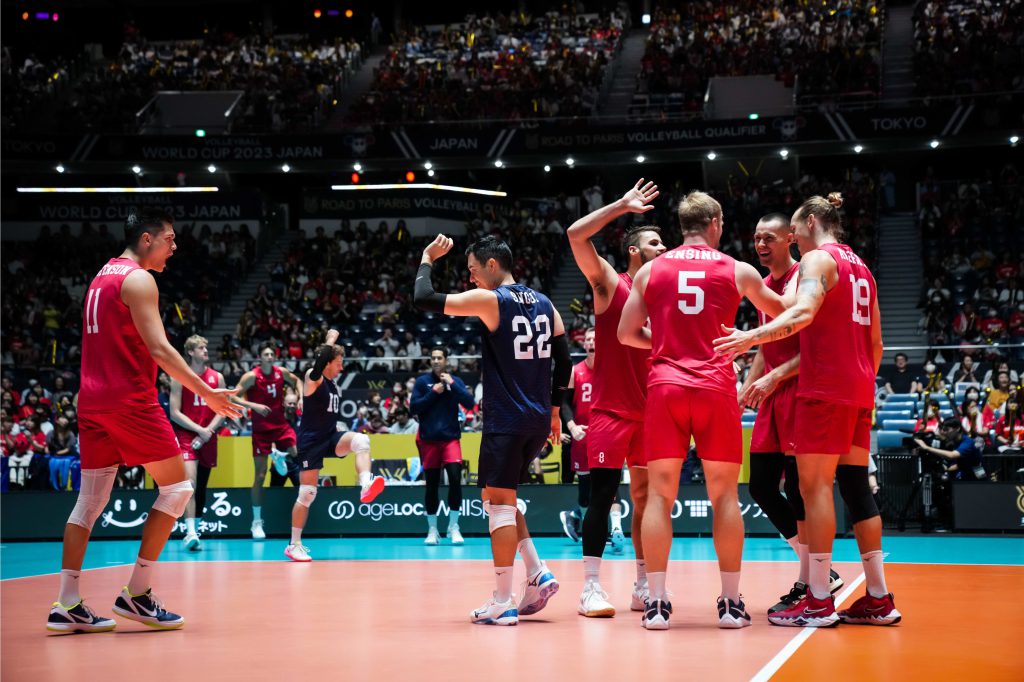 In opening day, Cuba took Ukraine down 3-0 (25-16, 25-19, 25-18) to also start with a win in Pool A. Opposite Jesus Herrera (13 points), outside hitter Marlon Yant (11) and middle blocker Javier Concepcion (ten) all reached double digits in scoring.
On Sunday, Cuba fell 1-3 (25-21, 14-25, 22-25, 15-25) to Germany. Cuba led 6-5 in serves and both teams finished with 8 points on blocks. Outside hitter Miguel Angel Lopez and Marlon Yant scored 13 points each.
Cuba next faces the Czech Republic on Tuesday.