GUADALAJARA, Mexico, August 19, 2023 – Canada booked the second ticket to the the XVI Men's Pan American Volleyball Cup finals, defeating Mexico 3-1 (25-19, 23-25, 25-22, 25-18), and will face Brazil on Sunday, who defeated Chile in the other semifinal.
For Canada, this is their second consecutive final; last year, they finished in second place after losing to Cuba.
The Canadians surprised Mexico in the first set with an advantage that was impossible to overcome, but in the second set, the Mexicans fought to level the match.
In the third set, Canada displayed strength in blocking and combined their attack between outside hitter Isaac Heslinga and opposite Jordan Canham, while middle blocker Fynnian McCarthy effectively stopped Mexico. In the fourth set, Canada controlled the game with a solid blocking defense limiting the host's options.
The 17-4 advantage in blocks was crucial for Canada to overcome Mexico, who led in attacking points 52-46. Both teams scored four points from aces.
Three players led Canada's offense, Isaac Heslinga (15 points), Fynnian McCarthy (13 points), and Jordan Canham (12 points). The top scorer of the match was Luis Baca from Mexico with 16 points, and Josué López added 11 points.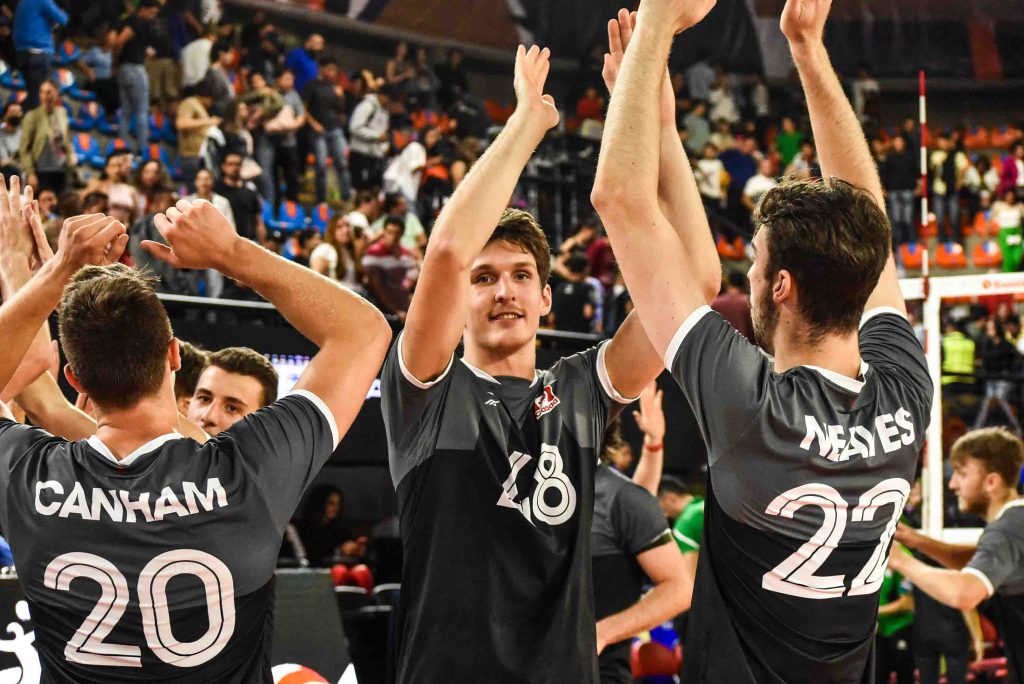 Daniel Lewis, coach from Canadá: "We played a perfect blocking game, but we cannot transition. We're digging balls and we're not able to score in transition. But first Mexico is really good… You know, they didn't have their best game, that's for sure".
"I've seen them play at a higher level, but it's a long tournament. It's hard to play every single time. But I love amazing atmosphere here, beautiful crowd, beautiful country. Just really happy. If we can keep our level of side out and our level of block, if we can transition, then we have a good chance tomorrow".
"The players were very focused today. Super focused, it's unbelievable how focused they are. This is a great group; they're working so hard. Amazing".
Isaac Helsinga, best player from Canadá: "I feel pretty good. I know it's a big feat playing Mexico in Mexico. So it was super fun just to get out there. The one thing that stood out for us today that we all did amazing job at was just block defense".
"We did a lot of game plan on what to expect from the attackers and we did a good job at figuring out how to manipulate our arms and our footwork so that we could get lots of blocks and lots of digs".