SANTO DOMINGO, Dominican Republic, August 20, 2023.- Cuba had an excellent debut in the third NORCECA Final Six Pan American Cup defeating Puerto Rico in straight sets (25-21, 25-14, 25-XX) this Sunday at the Palacio National Volleyball "Ricardo Arias".
Ivy Vila was the best scorer for Cuba with 14 points followed by Greisy Fine with 11 points. For Puerto Rico, Norian Ceballos got 9 points and Josdarilee Caraballo added 8.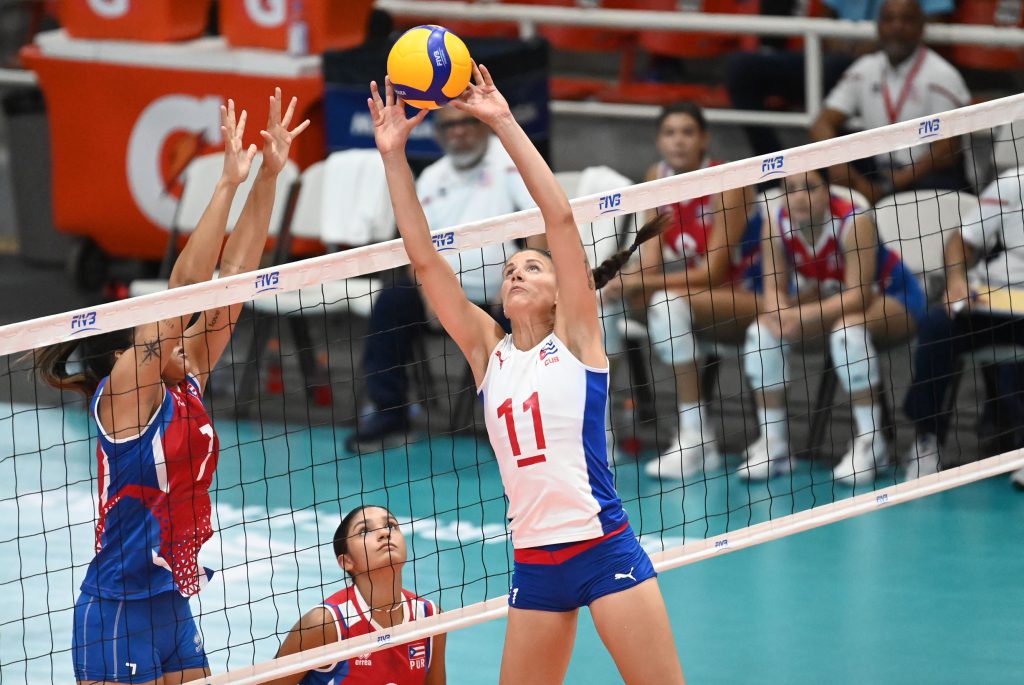 Leivis García, coach of Cuba: We had a lot of ups and downs during the game, I think we trusted ourselves a lot, we made a lot of mistakes, we still depend a lot on the opponent failing, so we must increase the team's offense, which is our mainstay.
José Rivera, coach of Puerto Rico: We have a young team, the girls are around 16 years old and this is their first tournament together. I understand that as we go along we are going to improve, today we made many errors on the serve and many unforced errors and in the moments that we got into rhythm we could not maintain concentration and consistency.