JUANA DIAZ, Puerto Rico, May 13, 2023.- Canada beat the U.S. Virgin Islands in straight sets 25-12, 25-16 and 25-13 to play for fifth place against the Dominican Republic at the Girls' U19 NORCECA Pan American Cup in Puerto Rico.
Canada fell to the Dominican Republic in the preliminary round and will battle on Sunday for a different outcome to take fifth place. While the U.S. Virgin Islands will meet with Honduras for position seven of the tournament.
Canada presented a different line-up to come out on top mostly from the service line with a 22-5 margin, and leading 23-18 in kills. Both teams scored 4 points from blocks, but Canada limited their errors to 14 against 26.
Canadian opposite hitter Abagayle Guezen scored 10 aces from her 19 points as the leading scorer of the match. Middle blocker Isabella Tehrani tallied 11 points and outside hitter Sophia Hansen added 6 points.
Anna Gillens led the U.S. Virgin Islands with 11 points on 9 kills and 2 aces.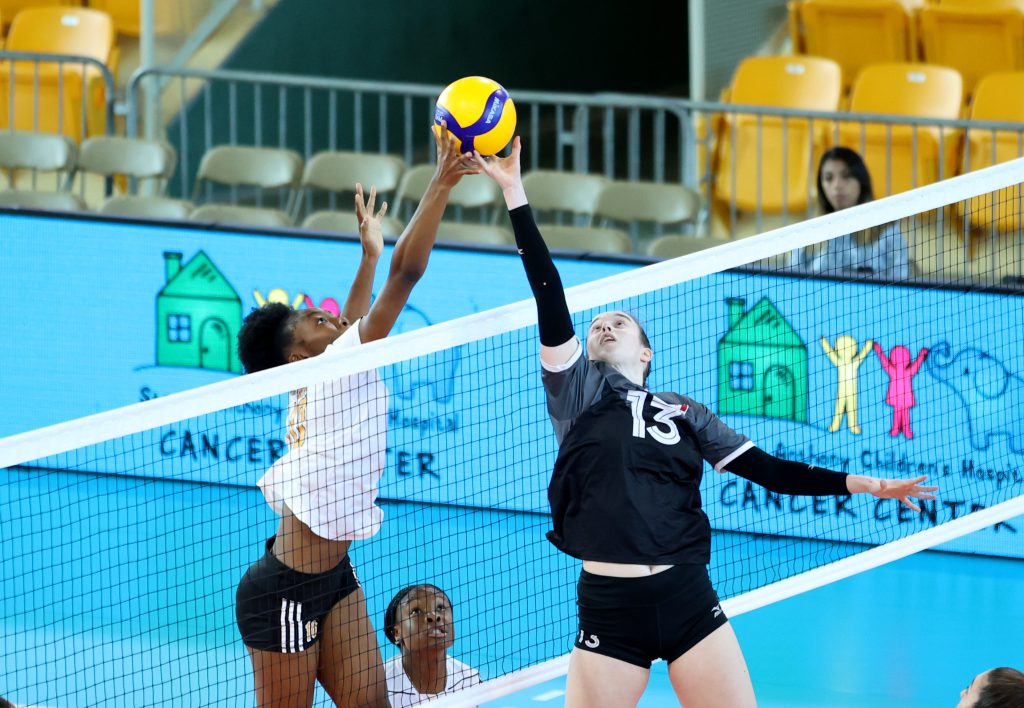 Misha Hameed, libero of Canada: "I am very proud of my team, we pulled out a strong win today and we like to continue building on our performances. I am looking forward for tomorrow's match against the Dominican Republic, we're looking to push ourselves to a new level and hopefully come out with fifth place".
Jadyn Webb, libero of U.S. Virgin Islands: "Canada is a great team. Our team has made a couple of changes in the last days of practice, and we have adjusted to them. We are still working on minimizing unforced errors and we're getting better each day. Tomorrow, we want to commit less errors in serves, clean up serve-receive and put pieces together to come out with a win".