JUANA DIAZ, Puerto Rico, May 13, 2023.- United States defeated Costa Rica in three sets 25-14, 25-20, 25-6 to reach the gold medal match of the Girls' U19 NORCECA Pan American Cup in Puerto Rico.
This is the second time in a row that the United States reaches a final and will battle for the title they won last year in Tulsa, Oklahoma, while Costa Rica is making history reaching their first medal match. Both await their opponent between Puerto Rico and Mexico.
The Americans held huge margins over Costa Rica, kills (36-11), blocks (6-0) and aces (19-2), but Costa Rica committed fewer errors (14-27).
Abigail Vander Wal, outside hitter of USA was the only player who scored double figures, with 12 points on 9 kills and three aces. Blair Bayless contributed with 9 points and Loganlynn Parks scored 7 points, including a match-high of 5 aces.
Nhya Barley from Costa Rica ended with 4 points.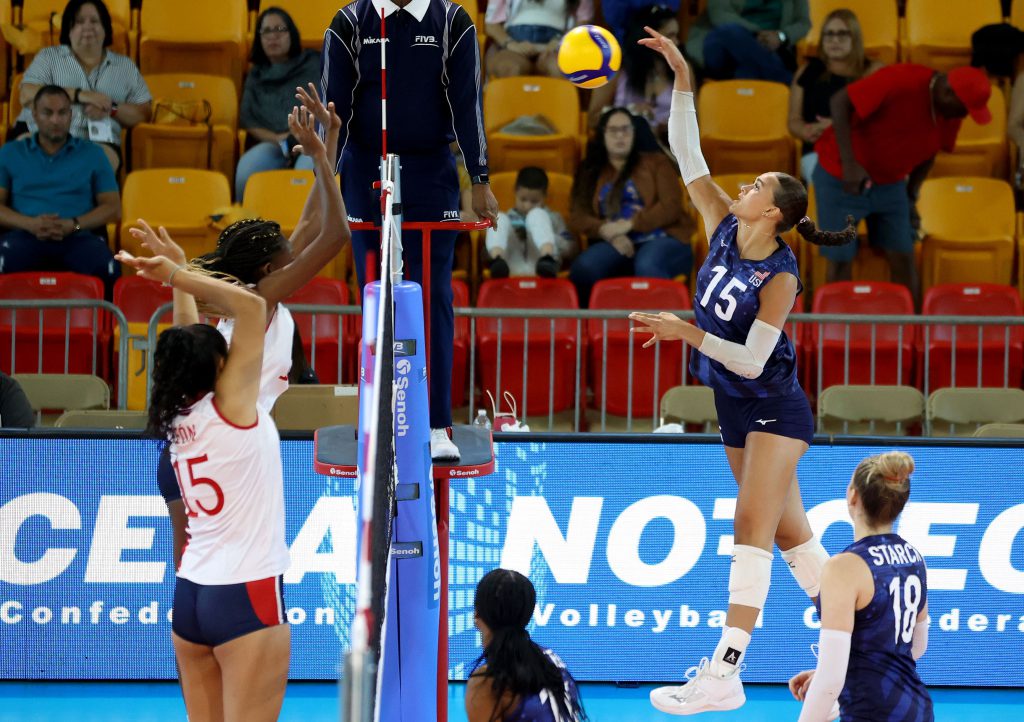 Abigail Vander Wal, top scorer of United States: "Our energy was a lot better in the third set; in the second set we had miscommunications, and it just wasn't going right. I'm sure we can keep our energy going into the gold medal match. We served tough in the last game and it's definitely one of our strengths".
Keegan Cook, coach of United States: "Costa Rica has had a wonderful tournament, in the second set they had a nice service-pressure, they didn't stop playing after a difficult first set, so I give them the credit and our communication was poor. It was a nice response in the third set after I told them it didn't send a nice message for tomorrow. I believe Puerto Rico is the most improved team in the tournament and if we face them tomorrow, we'll need to do our best; it's the match you hope to play in front of the home crowd. These are young teams and they're learning the difference between expectations and aspirations, certainly many expect a lot from them, but this is just a small step in their careers".
Keisy Fernández, setter of Costa Rica: "After losing two sets we lost energy. I think the United States had a lot of energy in the third set hence the score difference. Tomorrow we are coming with a good attitude to battle for the bronze medal, we are going to watch the other semifinal to prepare for either one. We want to win a medal for Costa Rica".