September 30, 2023.- Canada came out on the winning side of a five-set battle with Netherlands and United States beat Egypt on opening day at the FIVB Men's Olympic Qualification Tournament.
Matches are Live on VolleyballWorld.tv.
Canada came out of the winning the end 3-2 (25-21, 23-25, 24-26, 25-18, 15-12) against the Netherlands in Pool C at Xi'an, China.
Netherlands came out swinging hard, leading in attack points (69-57), but also gave up more points to errors (34-25). Canada led in blocking (13-5) and service aces (8-3).

Dutch star opposite Nimir Abdel-Aziz led the attack, with 29 points; followed by Maarten Van Garderen with 19. For Canada, it was more of team effort, Arthur Szwarc (19 points – including 2 blocks), Stephen Maar (18 points total, with 2 blocks and an ace) and Eric Loeppky (15 total, with a block and an ace).
Canada's next opponent is Argentina who earlier mastered a 3-0 (25-20, 25-17, 25-19) win against Mexico. Argentina held a 48-29 advantage in kills, 13-3 in blocks and both teams scored three points on aces. Diego González was Mexico's best scorer with 11 points.
Mexico will face Netherlands in their second outing.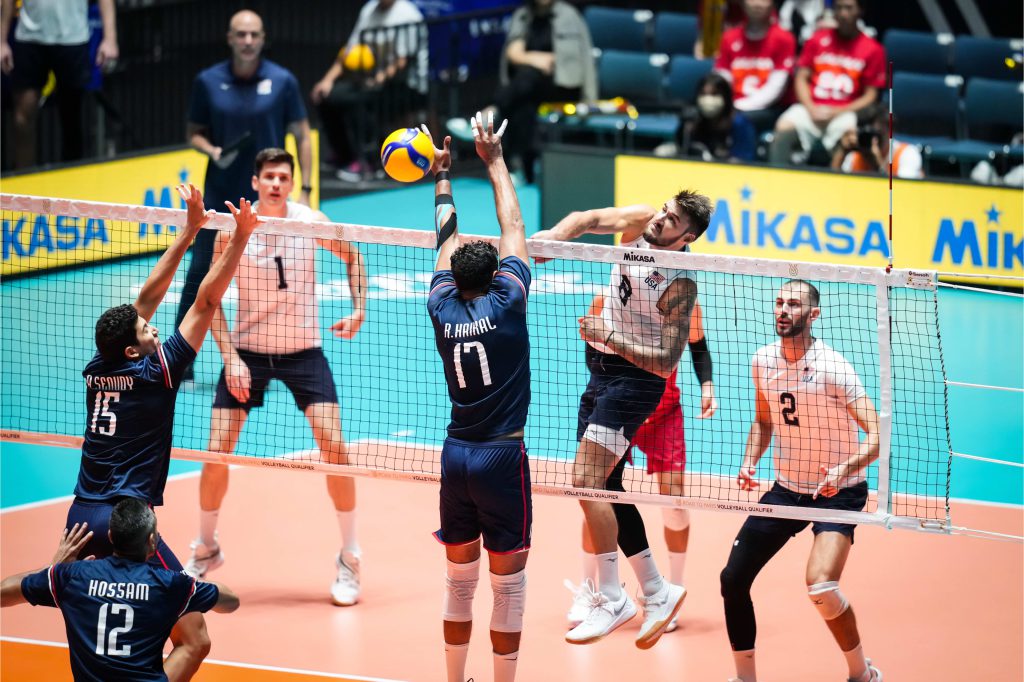 In Pool B United States scored a 3-0 (25-20, 25-16, 25-19) victory over Egypt, leading 40-29 in attacking points, 5-4 in blocks and 8-2 in service aces.
Torey Defalco led all scorers with 17 points (11 kills, 2 blocks, 4 aces), Matt Anderson scored 13 points (11 kills, 2 aces) and Aaron Russell added 11 points (10 kills, one block).
United States will play next against Finland, in Tokyo.
Follow the tournament at Volleyball Olympic Qualifying Tournament