LA HABANA, Cuba, 5 de junio de 2023.- Canada defeated Puerto Rico in intense three hour battled five sets on the first day of the U21 Men's Norceca Pan American Cup taking place at Ciudad Deportiva Coliseum.
The North Americans dominated by a 26-28, 27-25, 22-25, 25-19 and 19-17 score in a challenge where they were superior in attacks (66-55), blocks (10-7) and serves (10-7), and surprisingly committed much more unforced errors than Puerto Rico (45-33).
After two and a half hours went by they showed a much more exciting closing in which both teams were one point away of winning, but neither on did until the Canadian team, bronze in 2022, not only took advantage of their height and skills, but they had the necessary balance to combine the plays that gave the win.
Outside hitter Jacob Sargent with a height of two meters, was the leading scorer of the match with 27 points, including two blocks and three aces. Followed by opposite Mills (15), middle Cory Schoenherr (14) and outside hitter Kaden Schmidt (11).
Standing out for the Caribbean team, opposite Gregory Torres (26), joined by outside hitters Antonio Luis Feliciano (14) and Axel Gabriel Meléndez (10).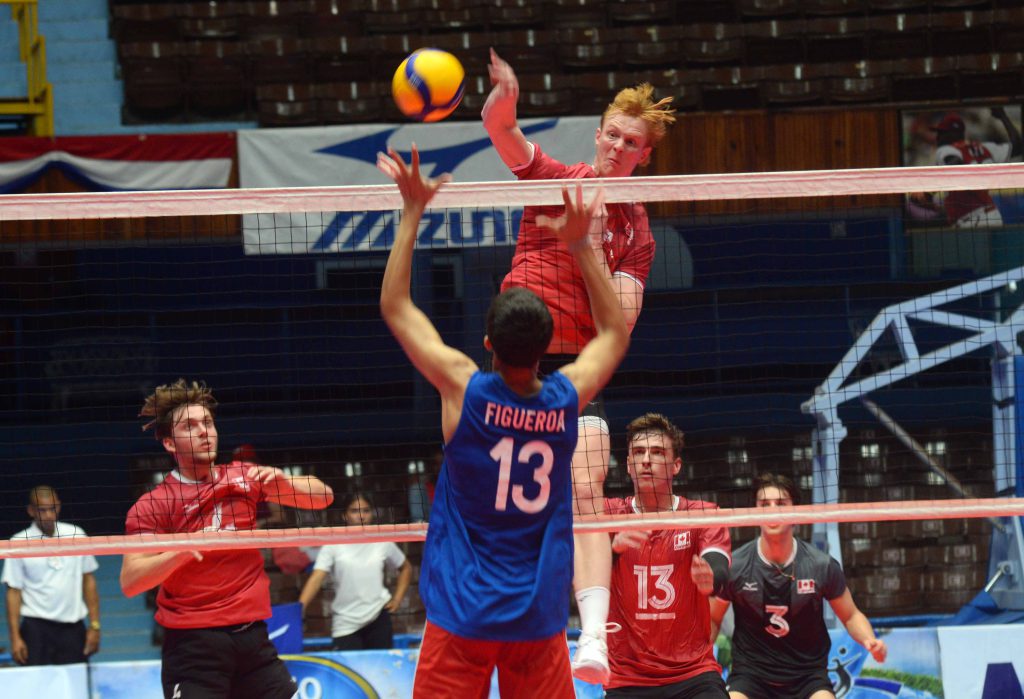 Arnd Ludwing, coach of Canada, I value that "it was a really good match to start off the tournament, hard because of the close scores, mostly the first sets. Puerto Rico moved forward, we got worried, and they took control again, but in the end, I believe we won because we played as a team. Our physical attribute wasn't our best skill, nor many blocks, however because it's high it helped our defense to move better".
Jacob Sargent, captain of the North Americans, considered that "we started too soft, our opponents noticed it, but we went on improving little by little, and I believe we won because some of our passes weren't too comfortable for them, and it was much easier for us to attack and score".
Carlos Rodríguez, coach of Puerto Rico, considered "we lost a bit of concentration at the end of the match about deciding where the receiving was, but this is a team with little preparation, and gave a great performance because in the end it could've gone our way. I think we did a great job today and this is just starting".
Arturo Luis Feliciano, team captain, said about Canada that they are a great team, with tall players and strength, with stability, but I think the key to the game was perseverance and focusing on serves and reception, and that pushed us to reach the tie-break. In the end we could've won, but those are errors that can happen to any team, errors to be analyzed and then they must not happen again".