HAVANA, Cuba, June 5, 2023.- Defending champions United States opened the U21 Men's Volleyball Norceca Pan American Cup without setbacks against Nicaragua in pool B at the large multi sport coliseum in Ciudad Deportiva.
The numbers reflect the Americans superiority in attacks (43-16), blocks (6-3) and serves (6-1), however in which for a little over an hour they tried strategies for their future games, while for Nicaragua it represented a luxury for their improvement facing the tournament favorite.
The team with eight players with more than two meters of height had outside hitter Kyle Teune and middle Owen Rose as their leading scorers, both with 11 points, while for the Central Americans Denis Espinoza with 7 was the who scored the most for his team.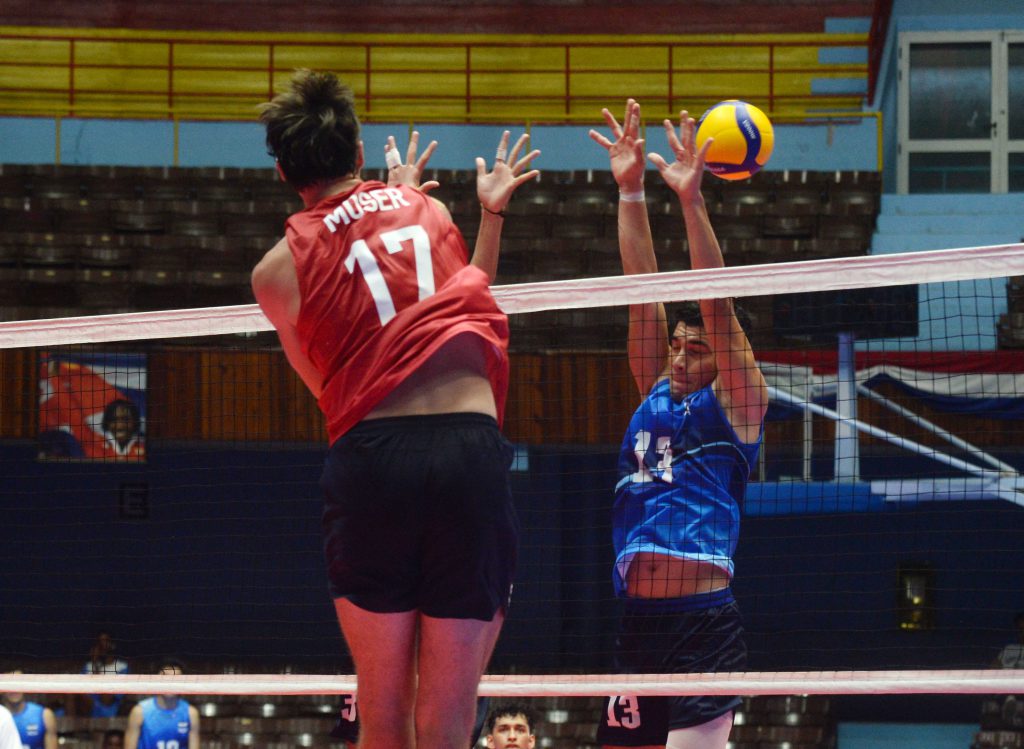 Teune said "it was a fun match, yesterday we prepared well, we worked on communication and things turned out well. We tried to give the best of ourselves, to follow the most we could, but we respect all our opponents equally. We will always come out to give our best. I love being once again in Havana, I enjoy the coliseum's atmosphere a lot".
His coach Andy Read, considered that "it was a good match, it was the first time for many players, and we tried that everyone makes the most out of it. Yes, I saw Canada and Puerto Rico, they are both very good teams, and we will face one of them and we hope that all goes better".
The Central American coach, Jorge Luis Mena expressed his satisfaction of having the opportunity to face teams with the level of play like the Americans. "The game was the way it had to be, and slowly the opponent took us to their rhythm, but we are here to take advantage of games like the one against Guatemala. We are preparing to defend our U23 Central American title that we won last year".
Víctor Ariel Cruz, captain of Nicaragua, expressed "we had the opportunity to face the defending champion, and I am glad about my teammates' performance because we win as a team in learning and to keep on developing in the sport".