SANTIAGO, Chile, October 31, 2023 – Chile bounced back after losing the first set to Puerto Rico 3-1 (26-28, 25-18, 25-21, 25-23) in their second victory in the Men's Volleyball tournament at the 19th edition of the Santiago 2023 Pan American Games, taking place from October 30 to November 4 at the Arena Parque O'Higgins Arena.
Chile and Argentina, both with a 2-0 record, will determine first place in Pool B on Wednesday. Both teams are guaranteed to advance to the next round, but the pool winner will move directly to Friday's semifinals. Puerto Rico and Dominican Republic, both with 0-2 records, will face each other to stay alive in the tournament.
Chile led in attacking points (57-50) and service points (3-2). Both teams scored 9 points on blocks. The home team scored 32 points on Puerto Rico's errors and gave away 29.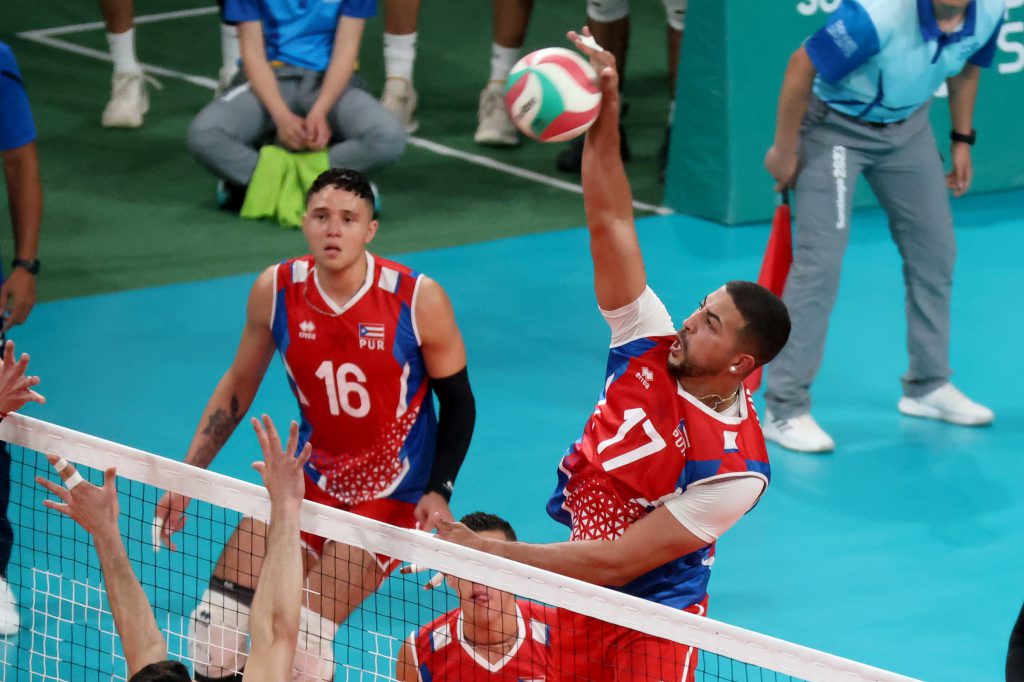 Outside hitter Vicente Parraguirre once again led Chile with a match-high of 28 points (25 kills, 2 blocks, one serve). Captain Dusan Bonacic contributed 16 points (13 kills, 2 blocks, one serve), and outside hitter Matías Jadue added 9 points.
Opposite hitter Jamal Ellis led Puerto Rico with 18 points (15 kills, 3 blocks), followed by team captain Pelegrin Vargas with 16 points (14 kills, 2 blocks), and outside hitter Omar Hoyos contributed 9 points.
Puerto Rico closed a dramatic first set after losing two set points. Chile recovered taking control of set two from the start, with a comfortable five-point lead (16-11) that later extended to seven. In the third set, teams were tied on several occasions, but Chile prevailed, pushed by Vicente Parraguirre, along with team captain Bonacic and Puerto Rico's errors. Bonacic's powerful serves prevented Puerto Rico from performing comfortably in the fourth, but the Chileans lost five match points (25-18) before securing the victory.
Vicente Parraguirre, Chile's top scorer, said, "Playing at home gives us that extra energy to seek victory in these tougher matches. We've had two very challenging games that gave us a hard time at some crucial moments, but we came through; I'll stick with that. Obviously, we have things to improve and work on, but we achieved our initial goal, which was to finish the group stage with Argentina".
Jamal Ellis, Puerto Rico's top scorer, said, "In my opinion, what made things harder for us was the lack of consistency in our passing at the beginning; in the sets, you could see it drop. Additionally, if we had maintained our morale, which dropped from what we showed in the first set, it would have been different. But overall, it was a solid game; it was just a minor detail that can be addressed and improved".